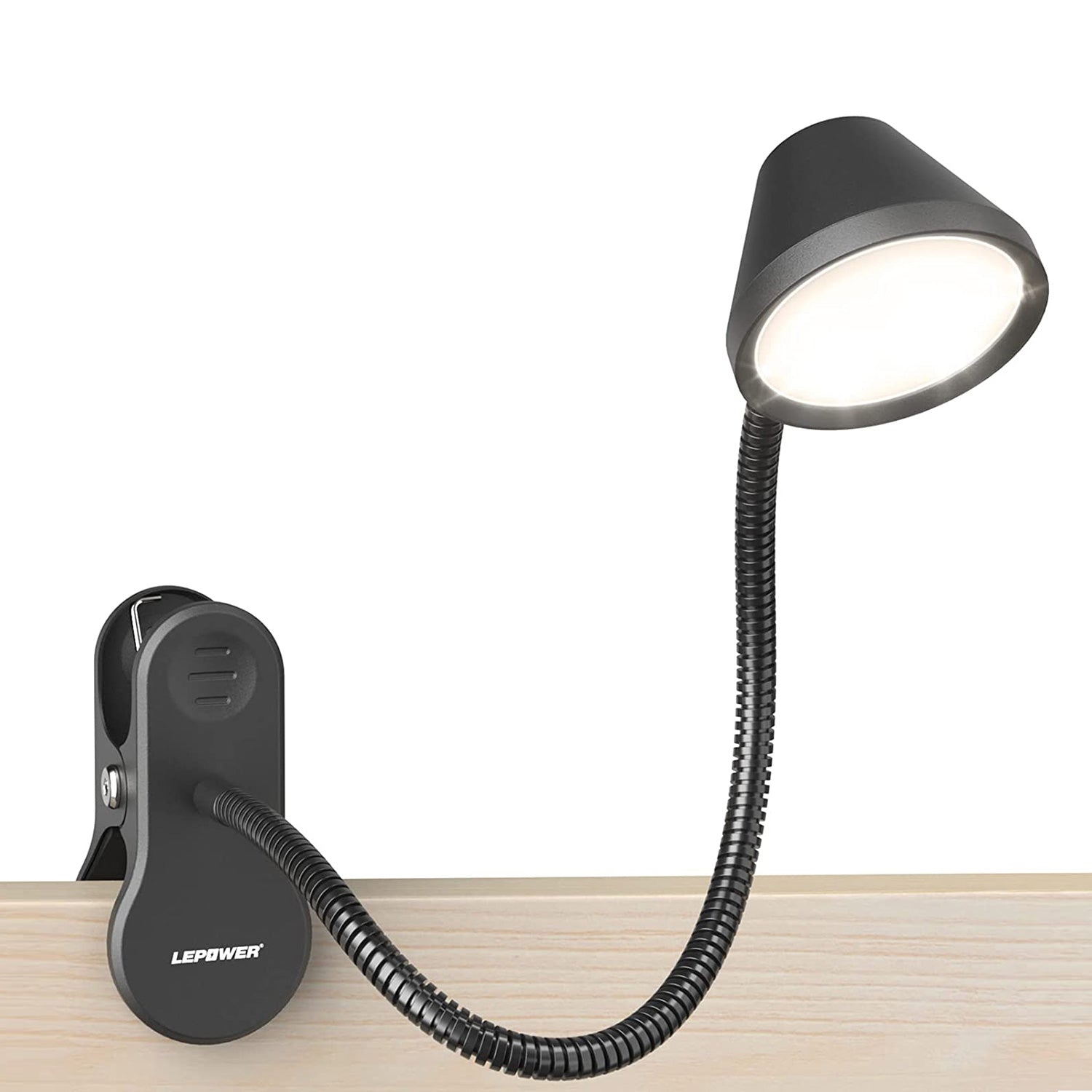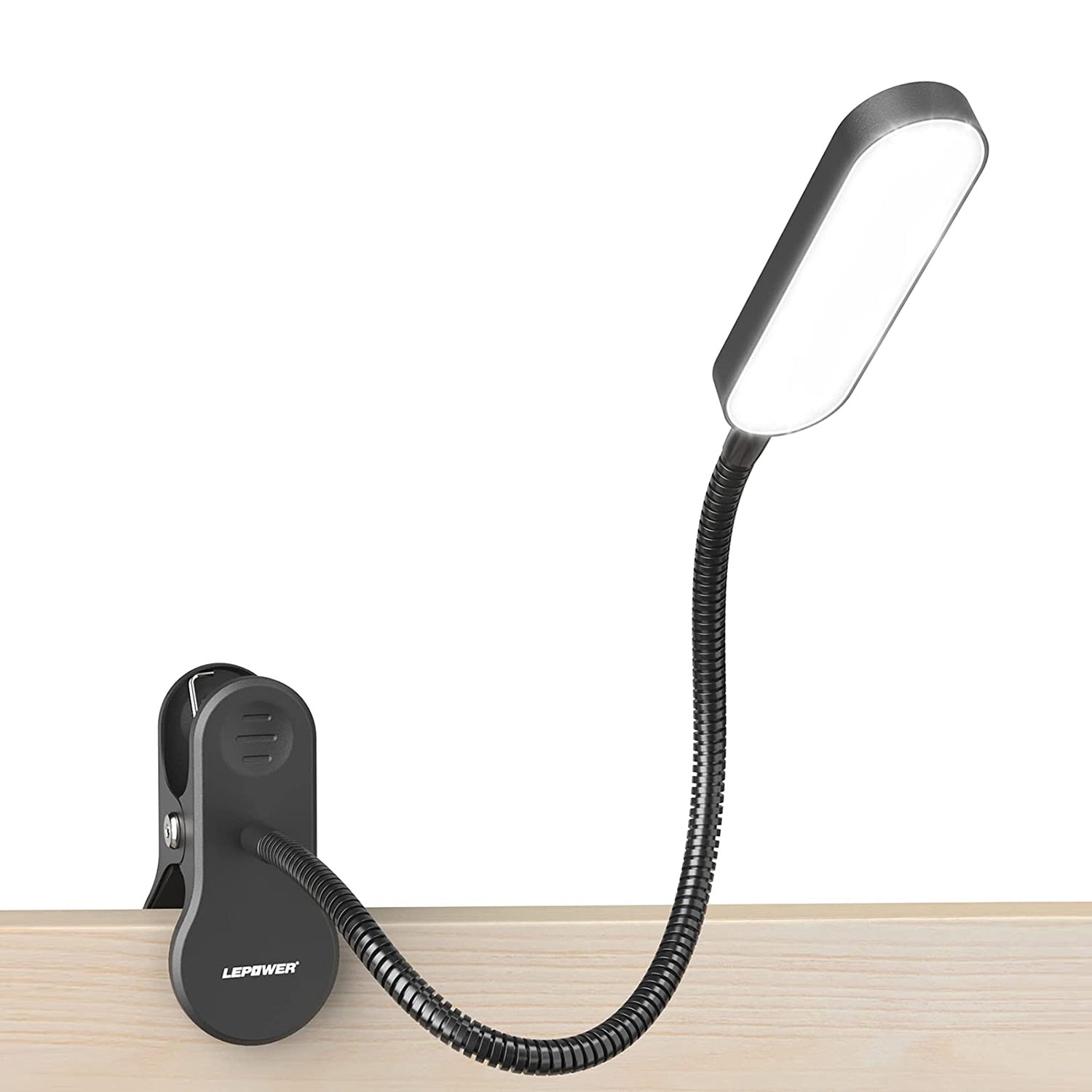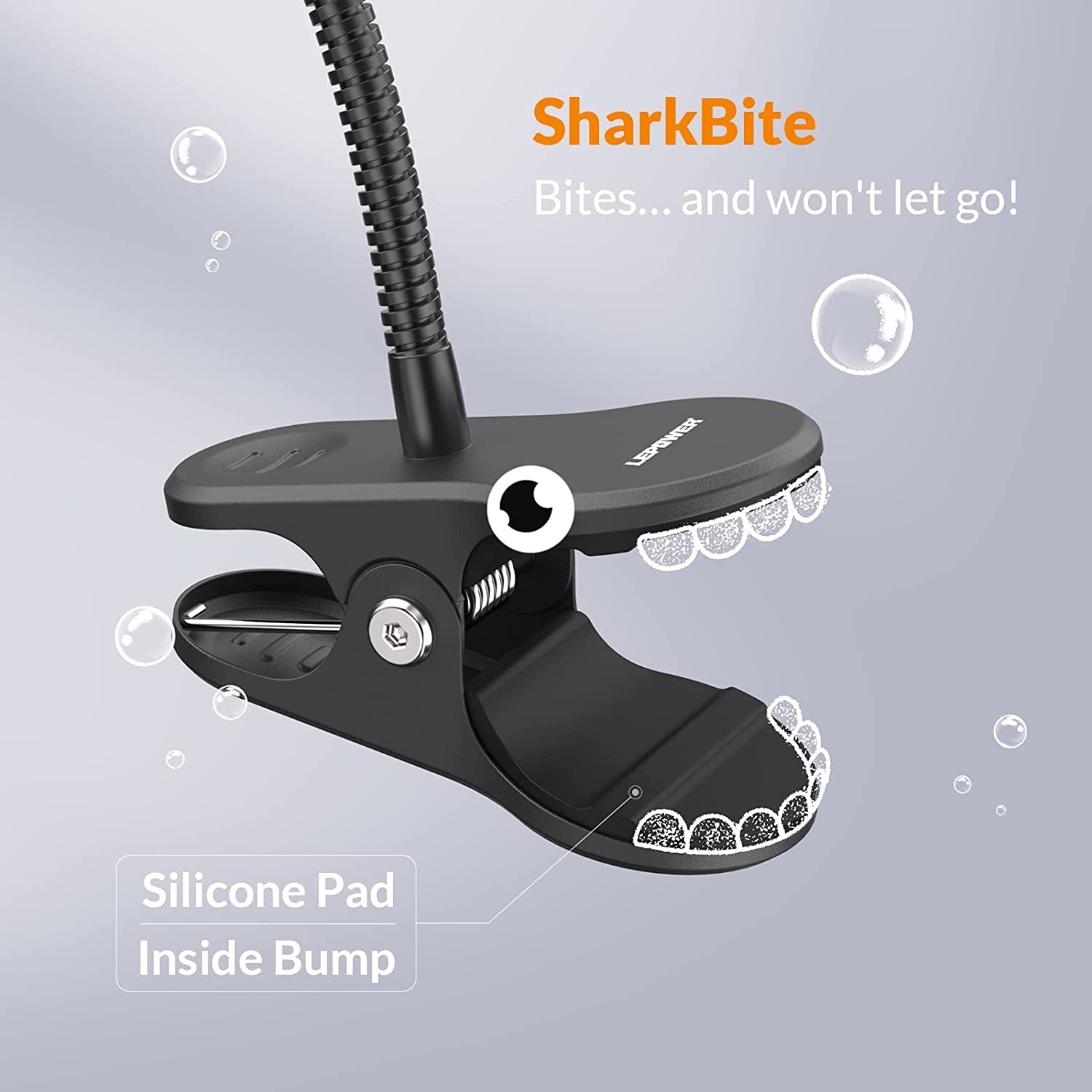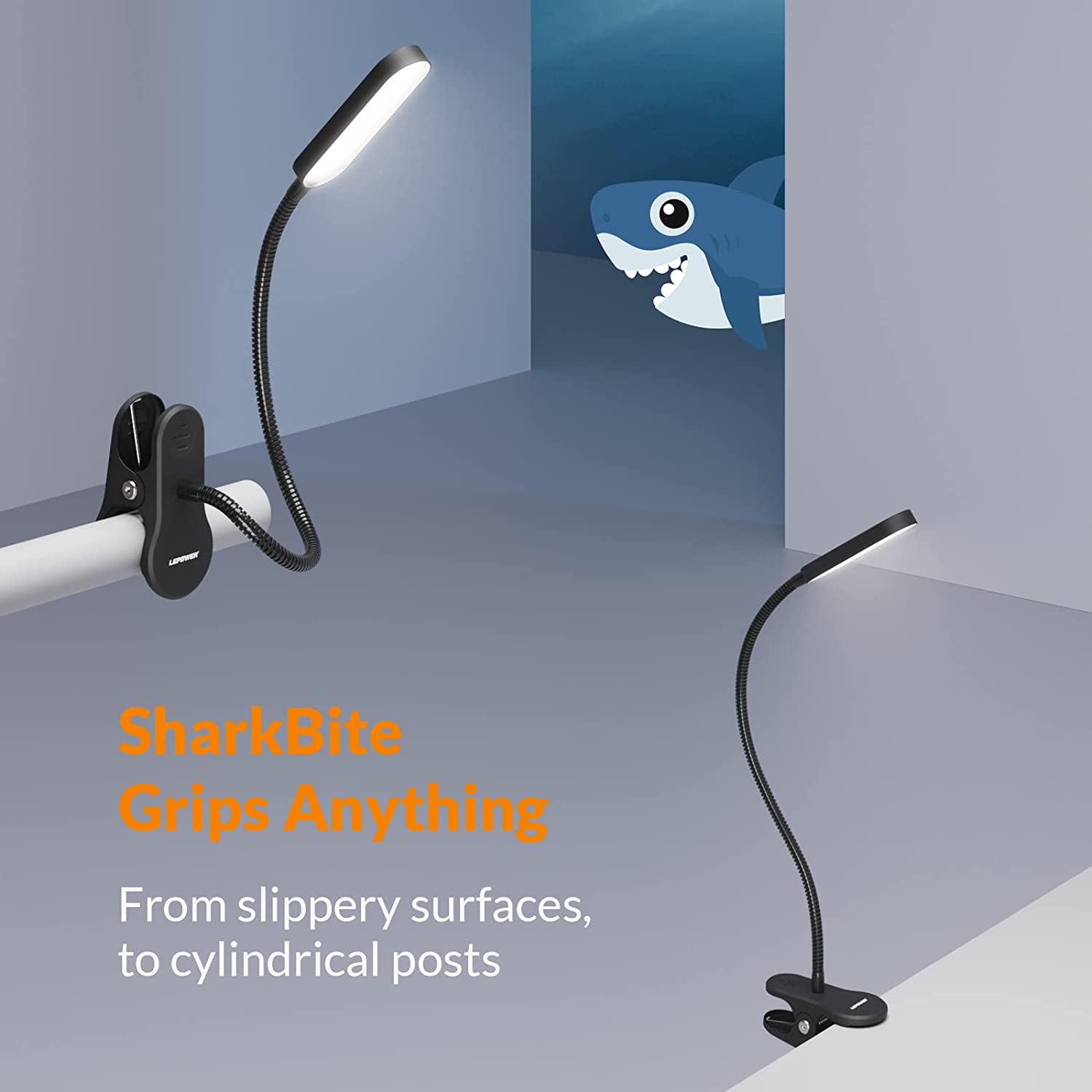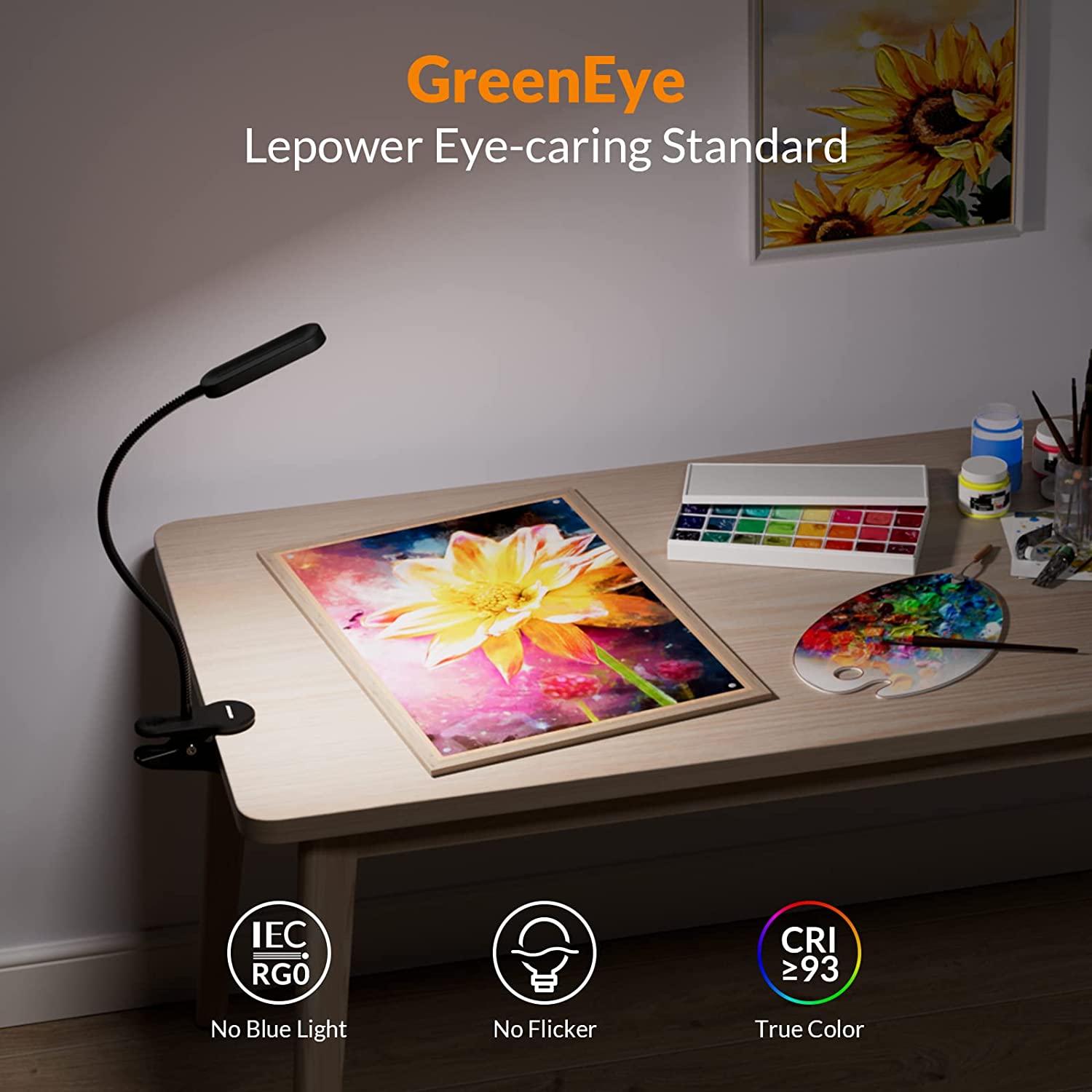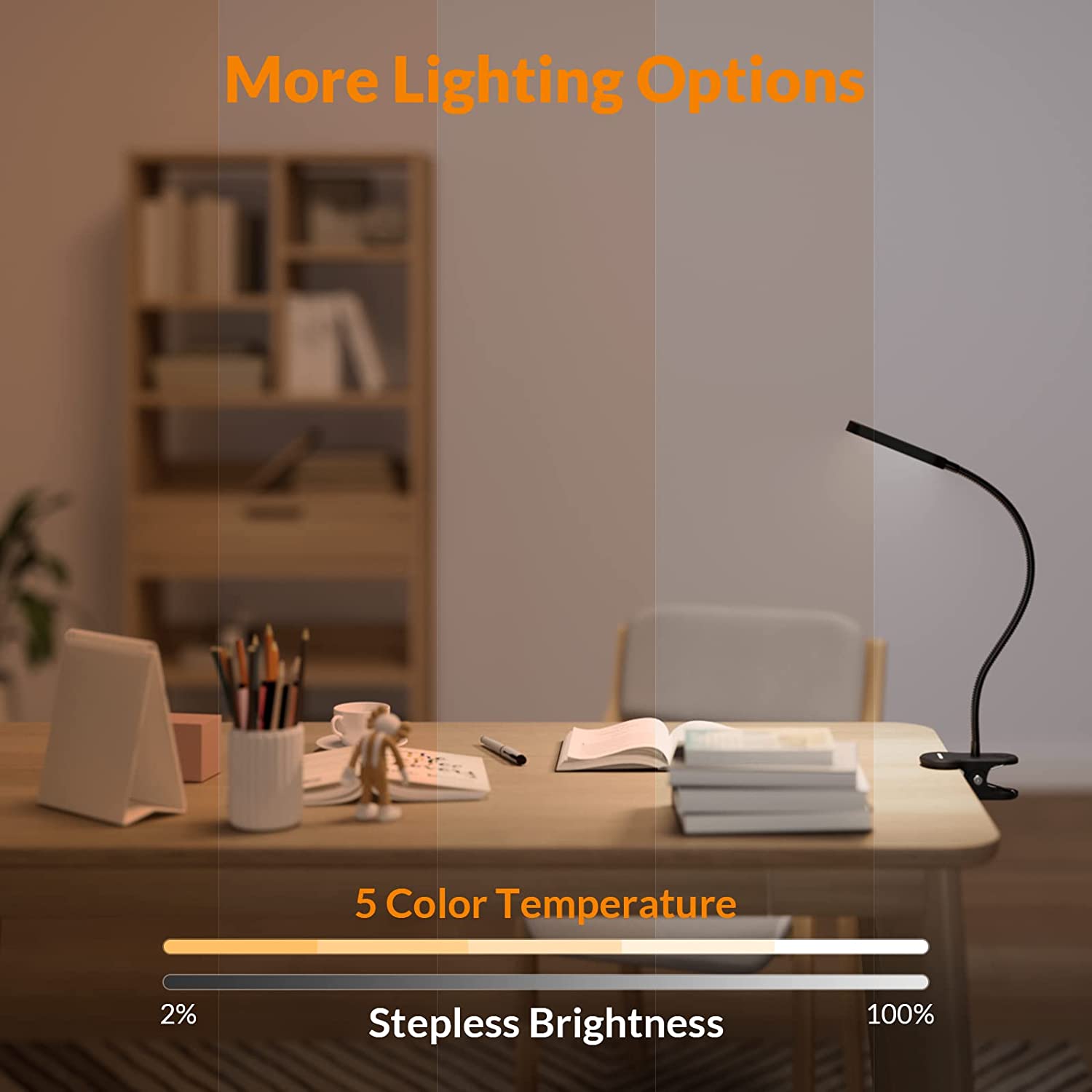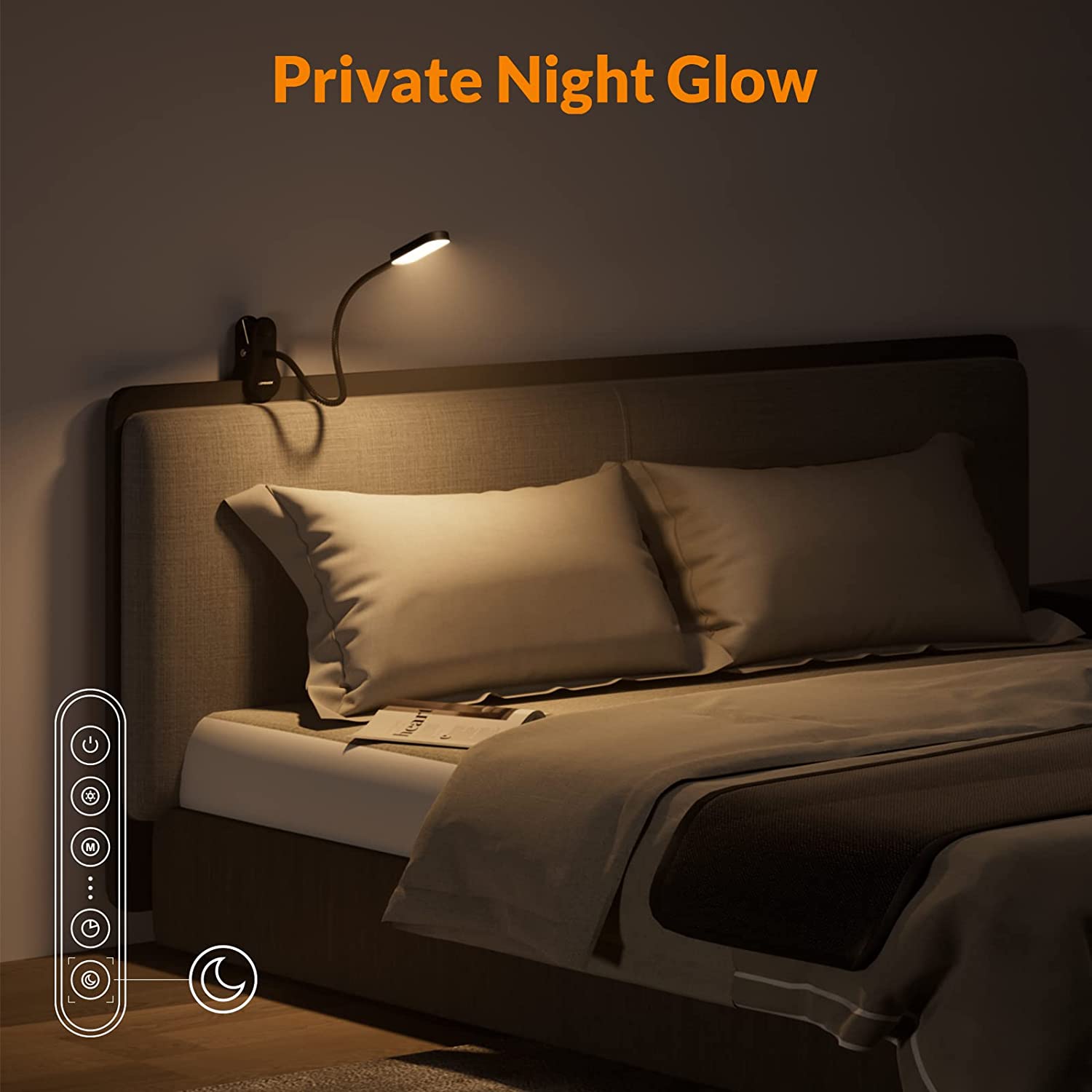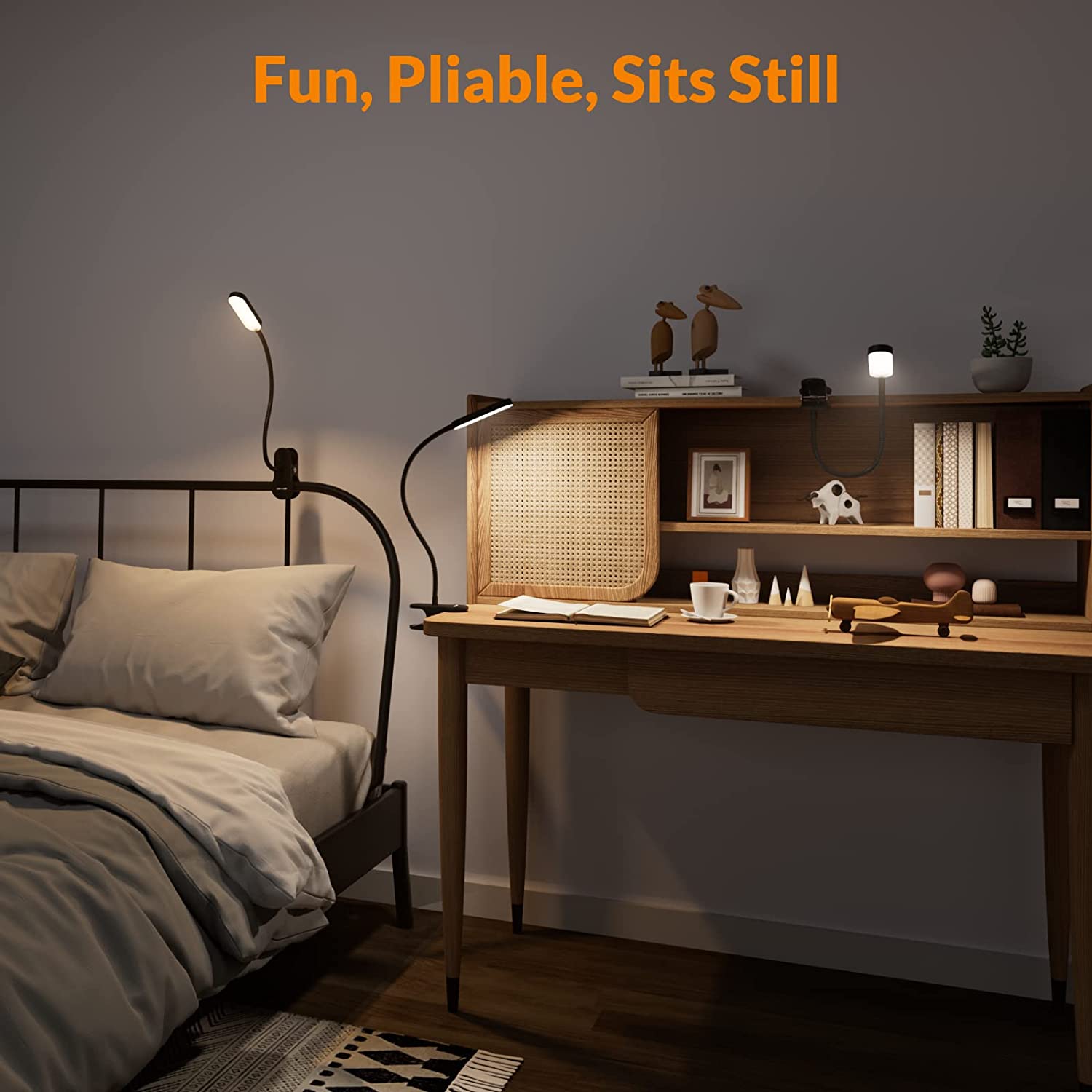 SharkBite LED Clip-on Light Eye-Caring Dimmable Auti Blue Light
SKU: B0BZYC25GG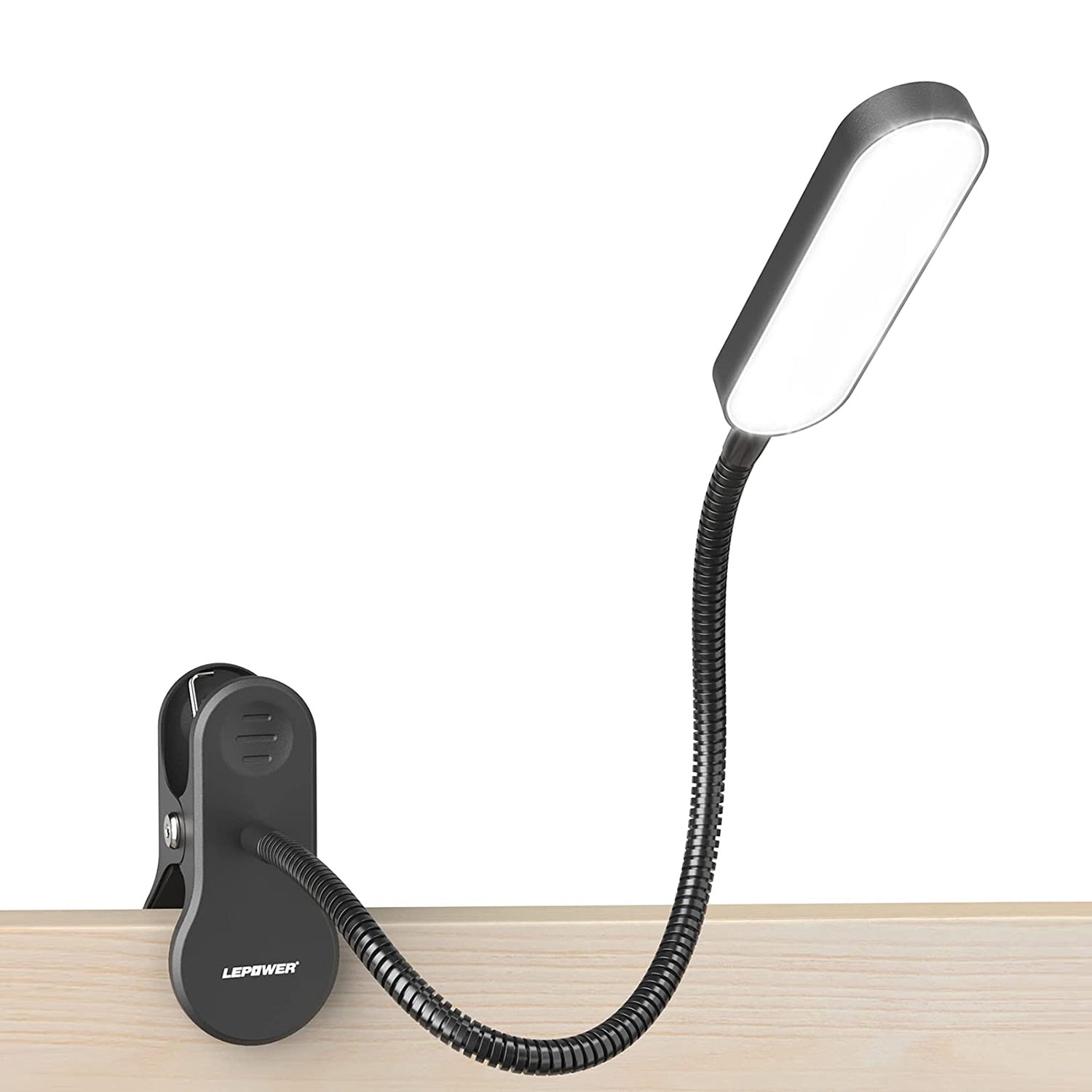 LEPOWER churro-shaped light brightens up while tightly gripping with the innovative SharkBite clip. Optimized mechanics, silicon inside, 2in open width, it bites on anything from glass table tops to cylinder posts and will not let loose.


Tight Clip Bite
Optimized mechanics, silicon pad inside, 2in open width, the clip-on light SharkBite clip bites on anything from slippery surfaces to cylinder posts tightly and leaves no scratches.


Stepless Dimming Brightness
Lepower clip on light has 5 color temperatures and steplessly adjustable brightness from 6lm to 300lm, that meet the lighting needs at different times for every family member.


3 Timer Settings
The reading light has a built-in timer of 20/40/60 min, a handy helper to remind you of rest/work balance, or a keeper to let you fall asleep during bedtime reading.
Night Light Button
Push the night light button of the no-cord controller, the clip-on light instantly illuminates a soft light in the darkness.
GreenEye
LEPOWER book light adopts RG0 beads, casting soft and glare-free light without flickering when reading, working, and breastfeeding
Fun, Pliable, Sits Still
The flexible gooseneck of the clip light, supported by the strong clip, can focus your light anywhere you want.Also, LEPOWER has always listened to the voice of customers. In order to make the clip light more durable, the clip light is made of metal and weighs 1.08 pounds.
Large Panel
The book light has a large panel and 60 quality beads. The clip on light brings perfect soft light for your daily use.