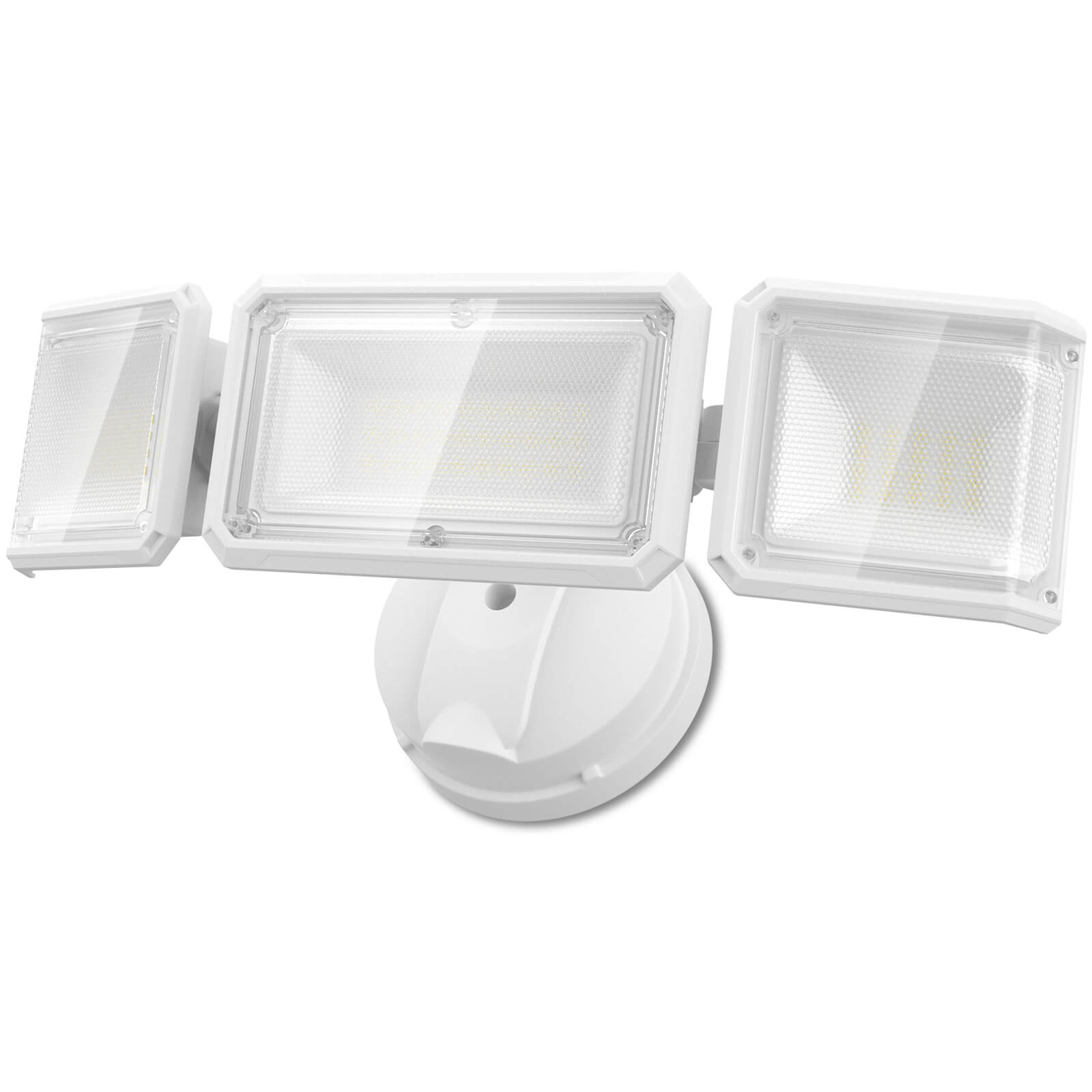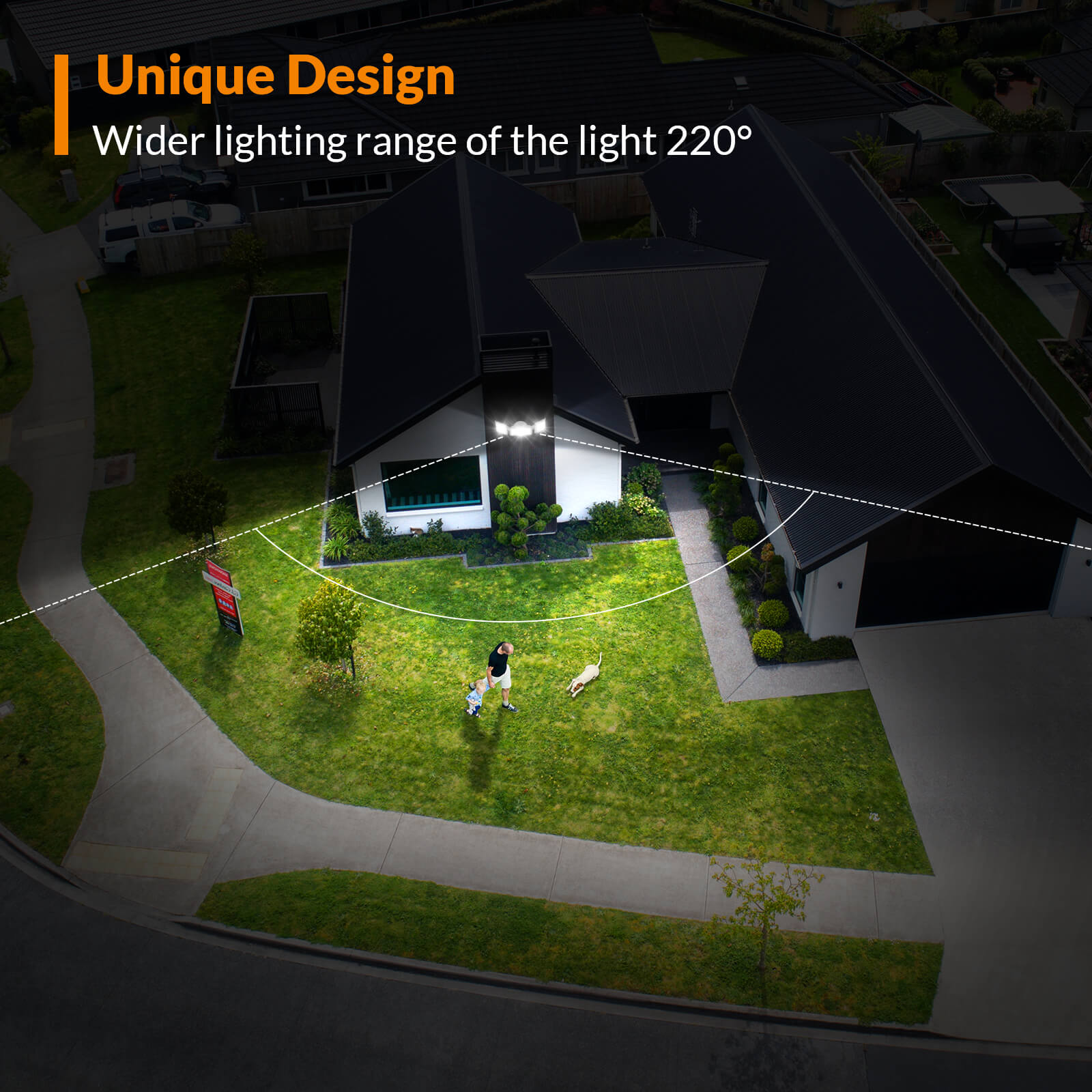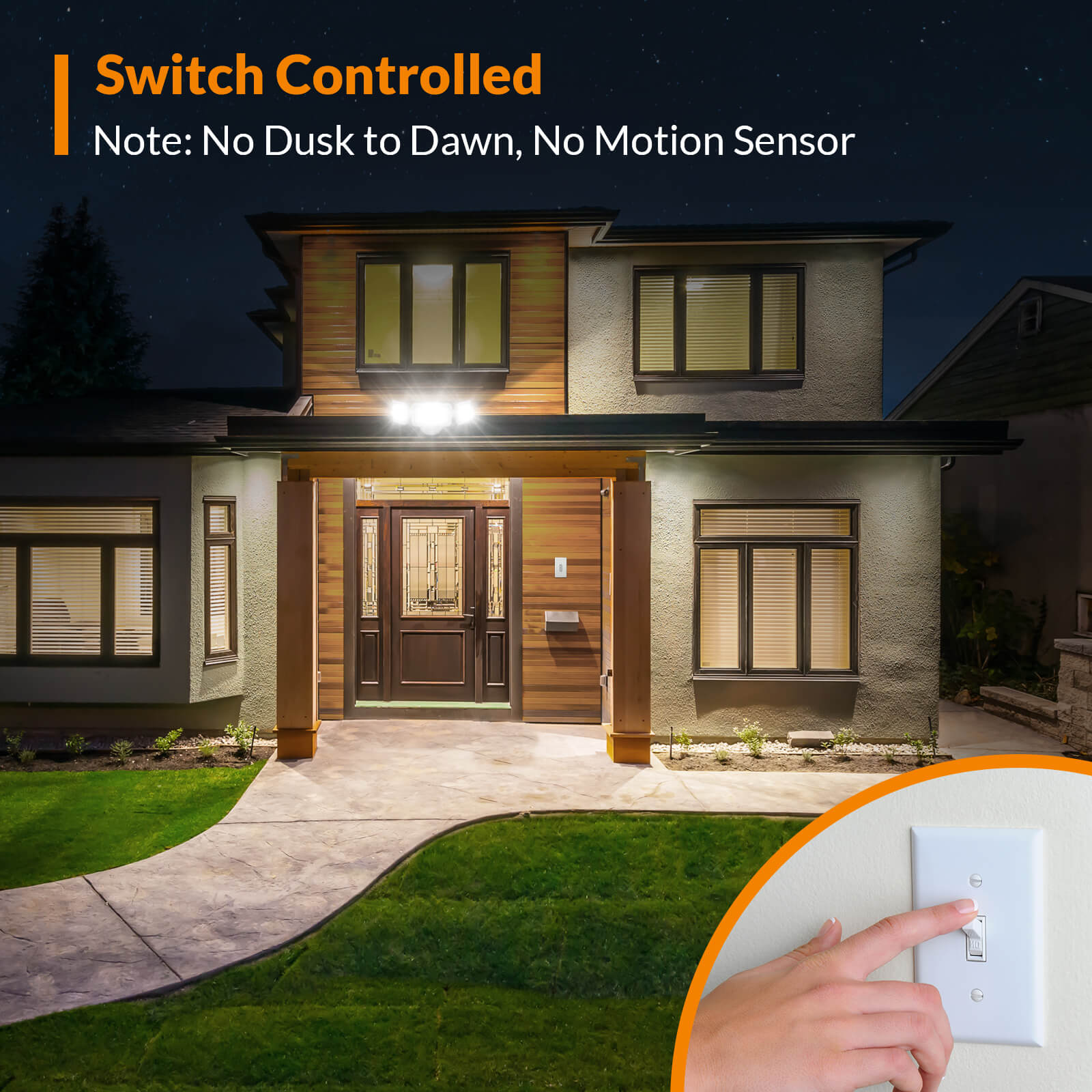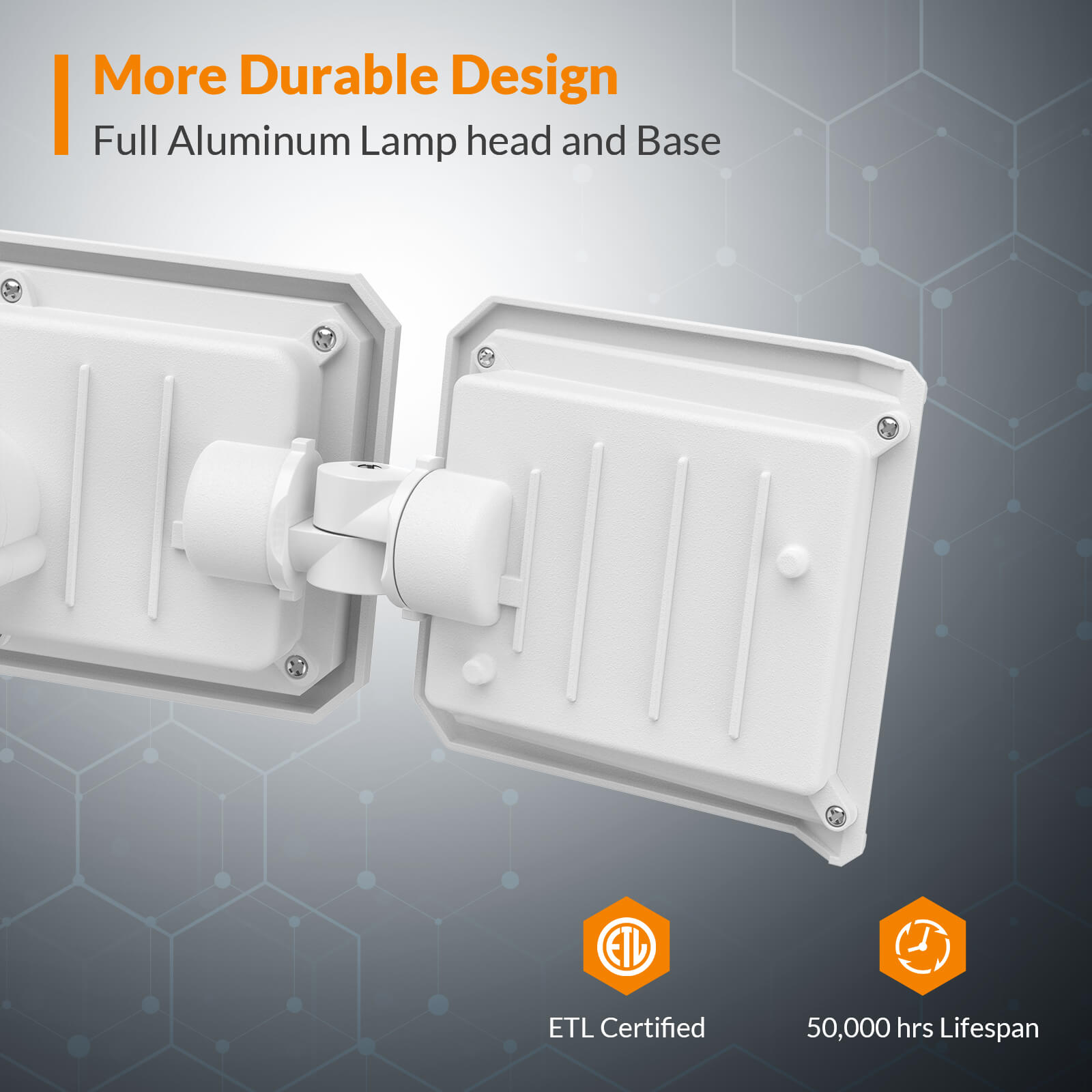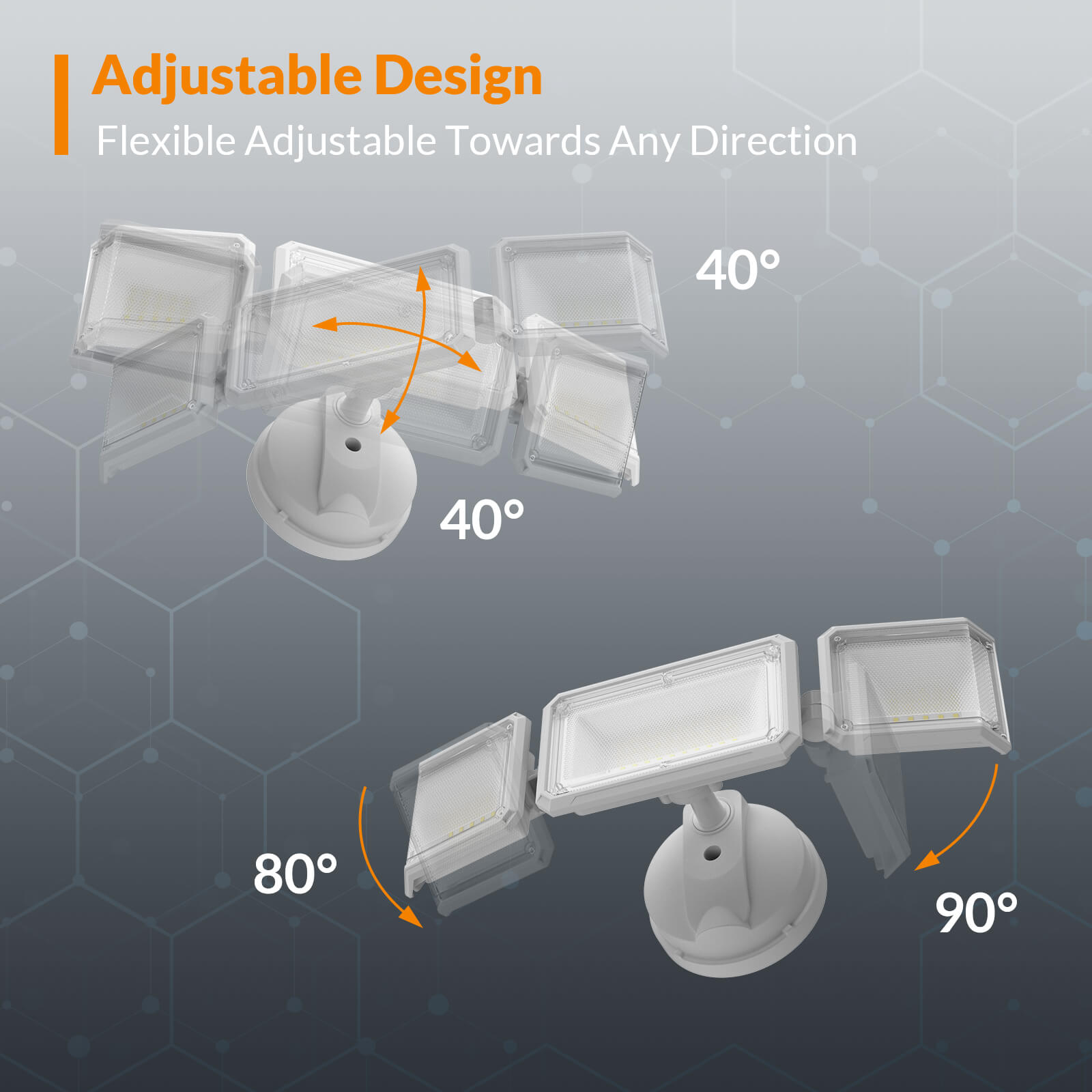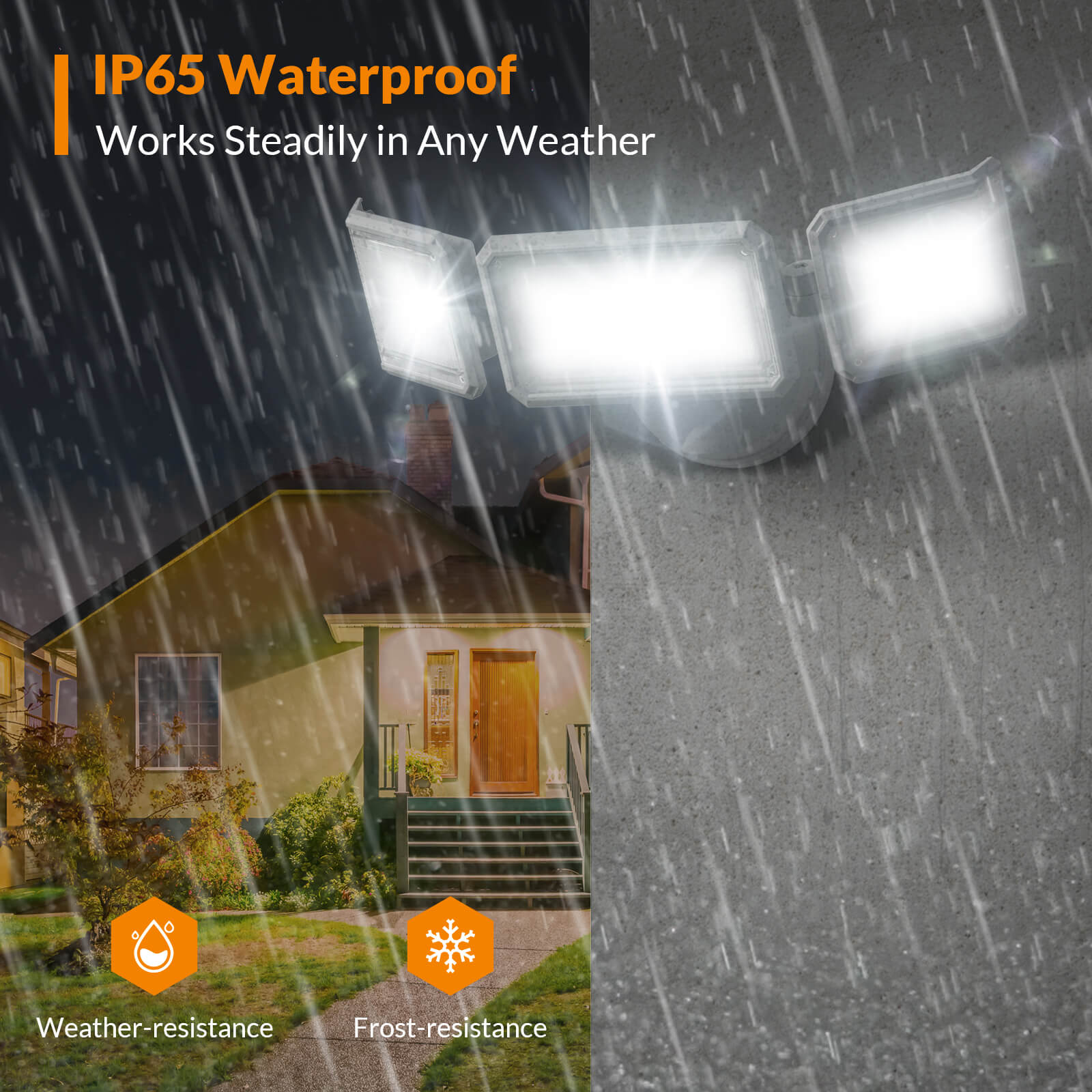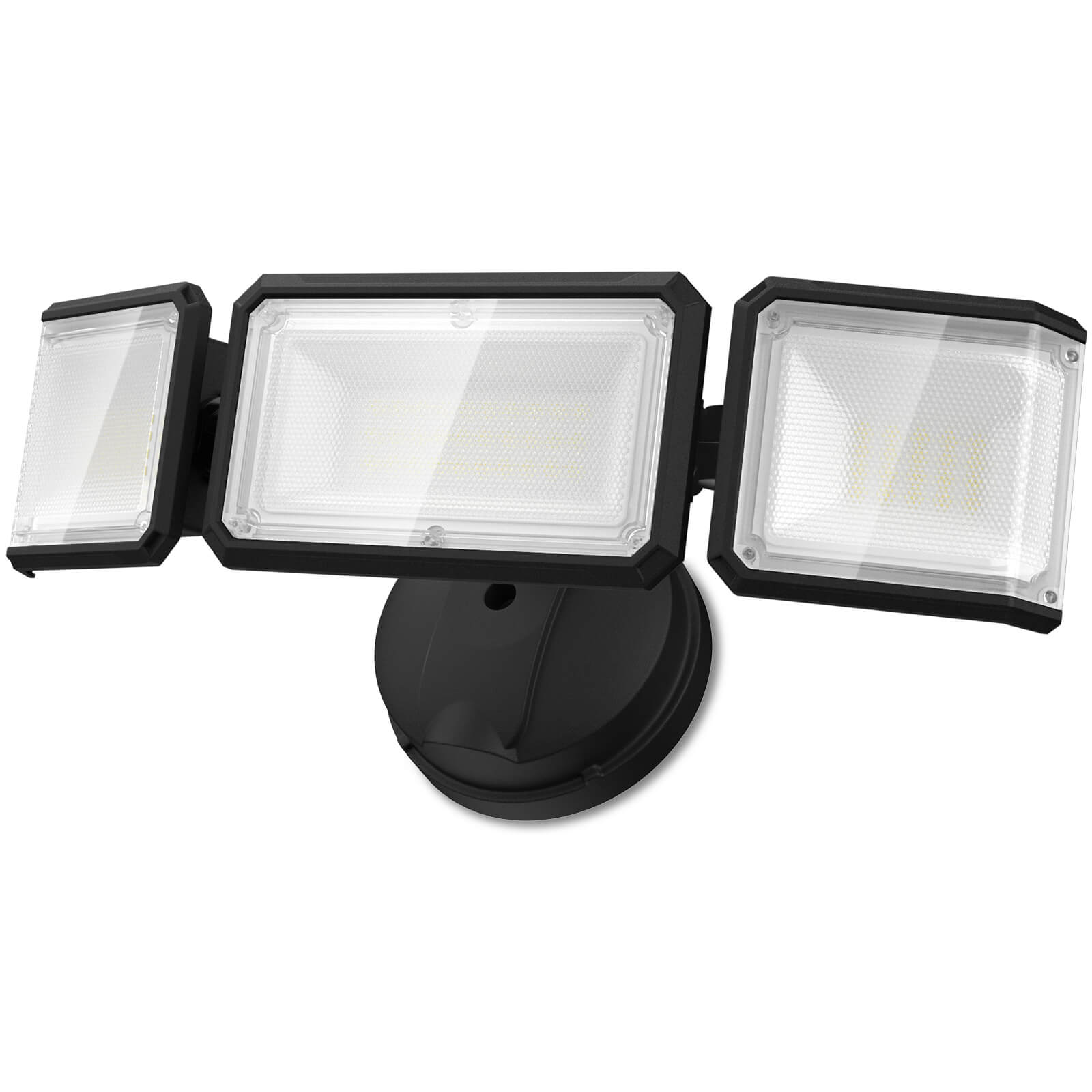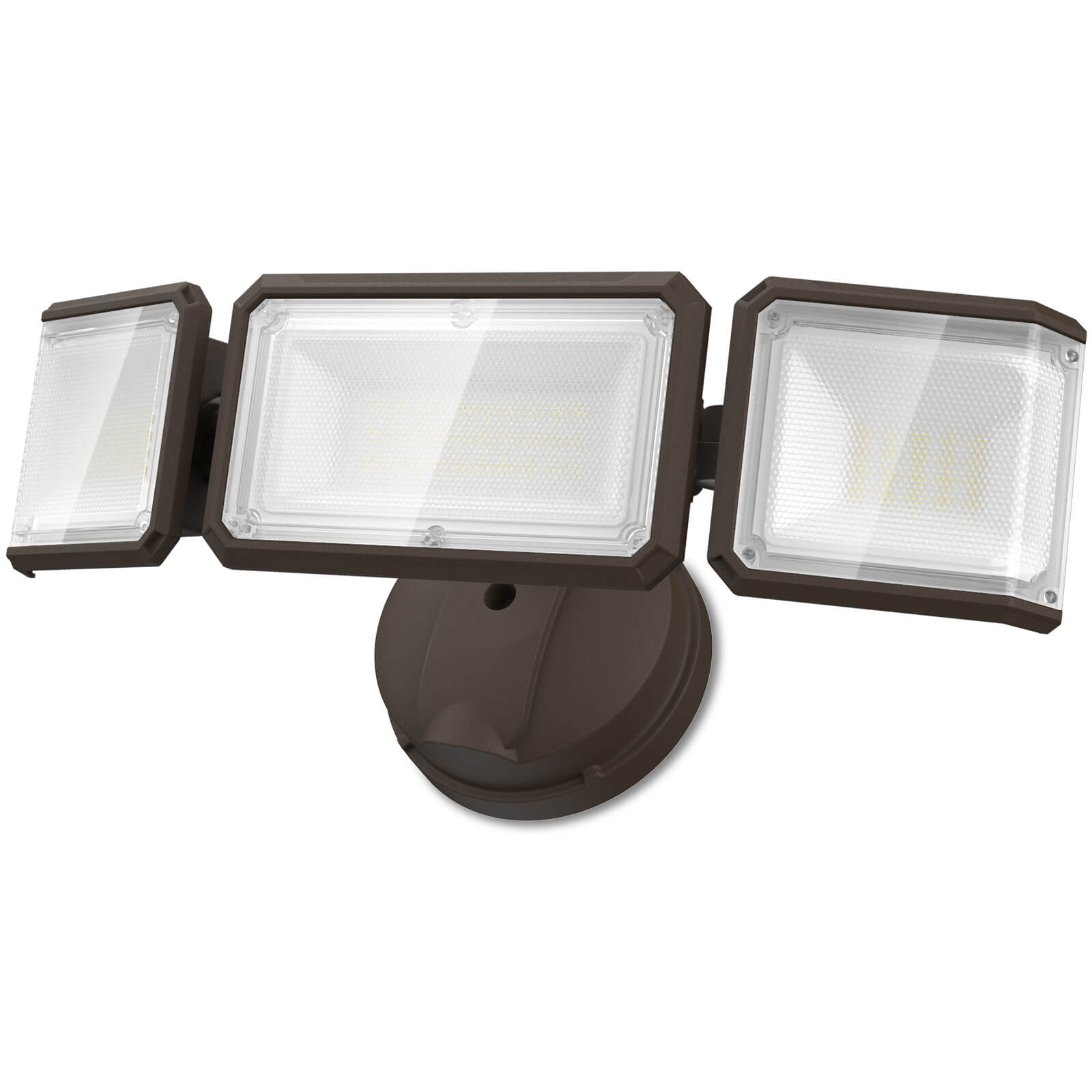 4200lm 3-Head LED Flood Light Adjustable Switch Control 42W
SKU: B08TBXYCMQ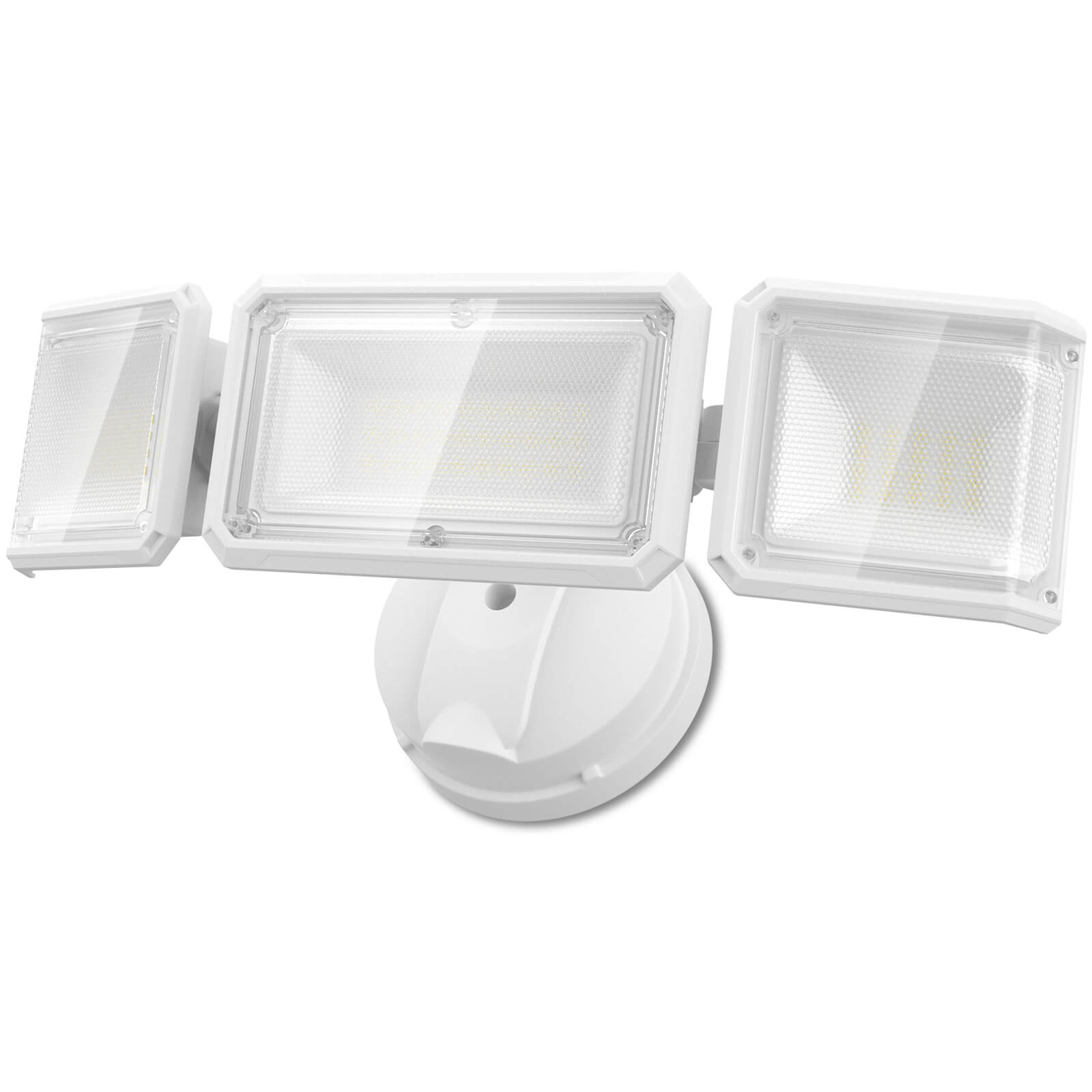 The 3-head LED Flood Light is part of LEPOWER's continuing pursuit for creating efficient, convenient, energy-efficient products for our customers. With innovative lamp head design and bright lighting, it fuses innovation with functionality, standing out from its counterparts.
Switch-controlled LED Flood Light
The flood light provides 4200lm soft, anti-glare, and bright light. The beam angle of LED security light evolves to 220° from 180° by innovative folded surface lighting design on 2 side lights. Flexible lamp heads design, can adjustable towards any direction in which you need bright light.
Switch Controlled
The outside light fixtures turns on/off by wall switch. Powered by imported LED lamp beads, it shines soft, anti-glare and bright light.
Adjustable Lighting Heads
The flood lights outdoor feature 3 lamp heads, which are quite flexibly adjustable towards any direction in which you need bright light.
IP65 Waterproof
The adjustable LED flood lights outdoor is IP65 waterproof. It can survive frost, rain, sleet and extreme weather, and work great as usual. Fully-sealed design reassures you of its strong water resistance. An ideal choice as an outdoor flood light and great for outdoor use!
Specifications:
Wattage: 42W
Lumens: 4200LM(whole light fixture)
Color Temperature: 5000K
Lighting Area: 220°
Voltage: 120V
Light Source: LED
Material: Full Aluminum (except connected part)
Package Included:
1x LEPOWER LED security light
1x A bag of accessories
1 x User manual
Opening Cable:
Black - Live Cable
White - Neutral Cable
Yellow & Green- Ground Cable
Perfect solution to a dark yard
After my dogs being sprayed twice by a skunk that had come into my yard I bought this light to illuminate my backyard. I had previously used motion lights that were not bright enough, and did not come on when a small skunk came into the range. I turn this light on before I put my dogs out and I can easily see if there are any skunks lurking around. I highly recommend this light, it's bright, was easy to install and it looks nice.
Bright lights!
Very good flood lights for outdoor use. The multi-angle heads allow you to cover more area.
Really brught
Easy install and super bright
These things light up like a football field!
East to install and can be adjusted for multiple angle requirements. We actually get a good bit of illumination around the corners of the buildings.
Nice and bright like daylight. Excellent value for the price. Would buy again.
Provides plenty of light for patio. Makes it look like daylight.