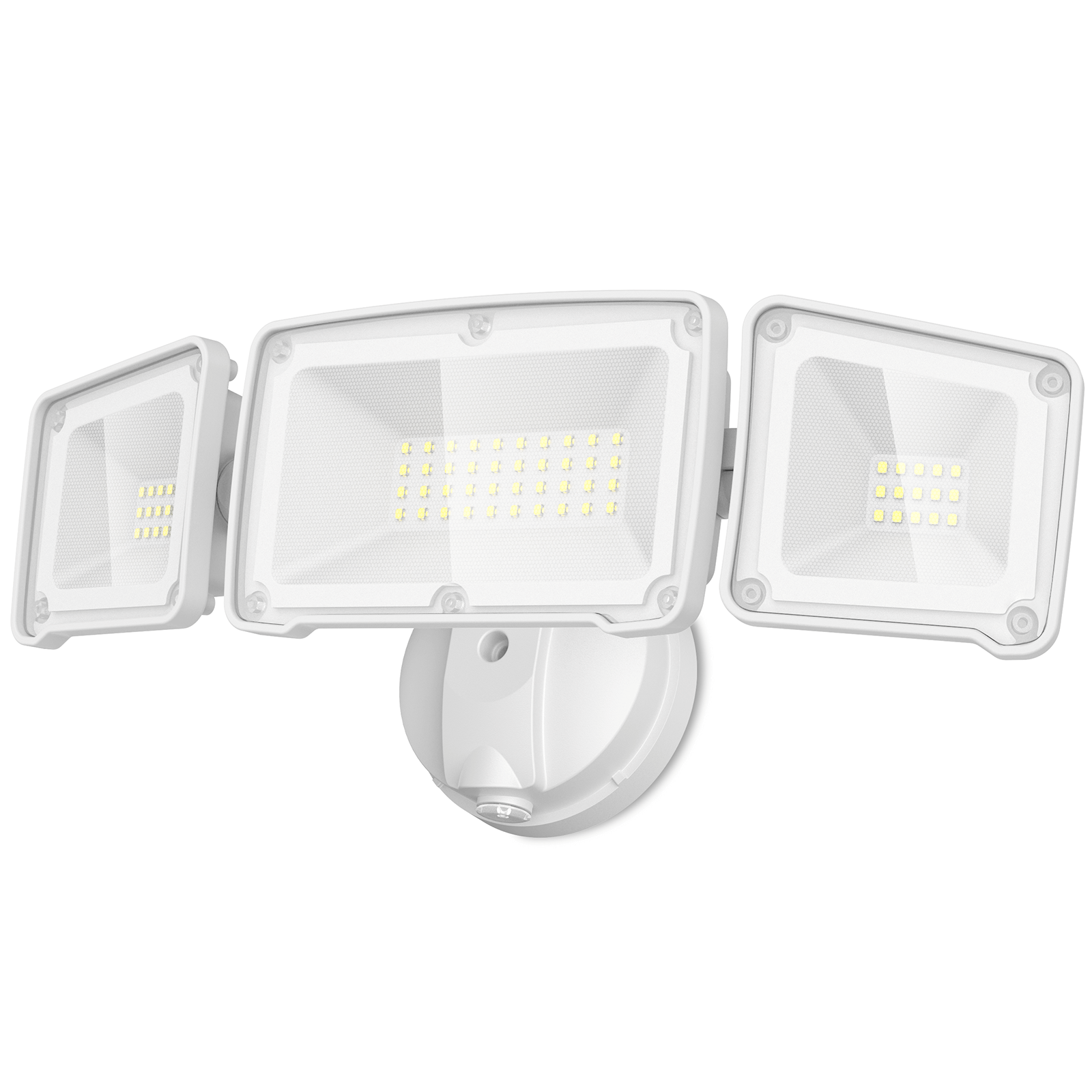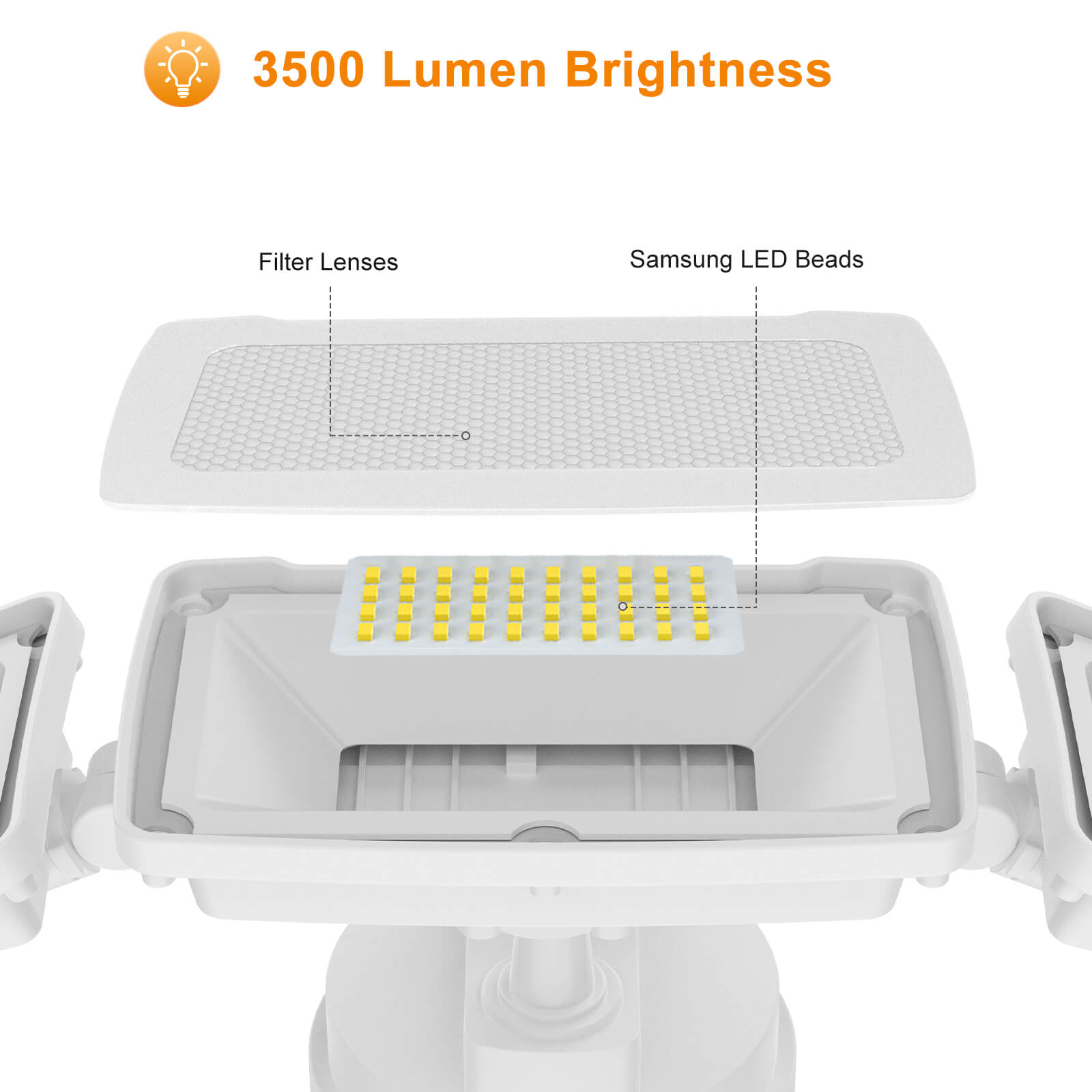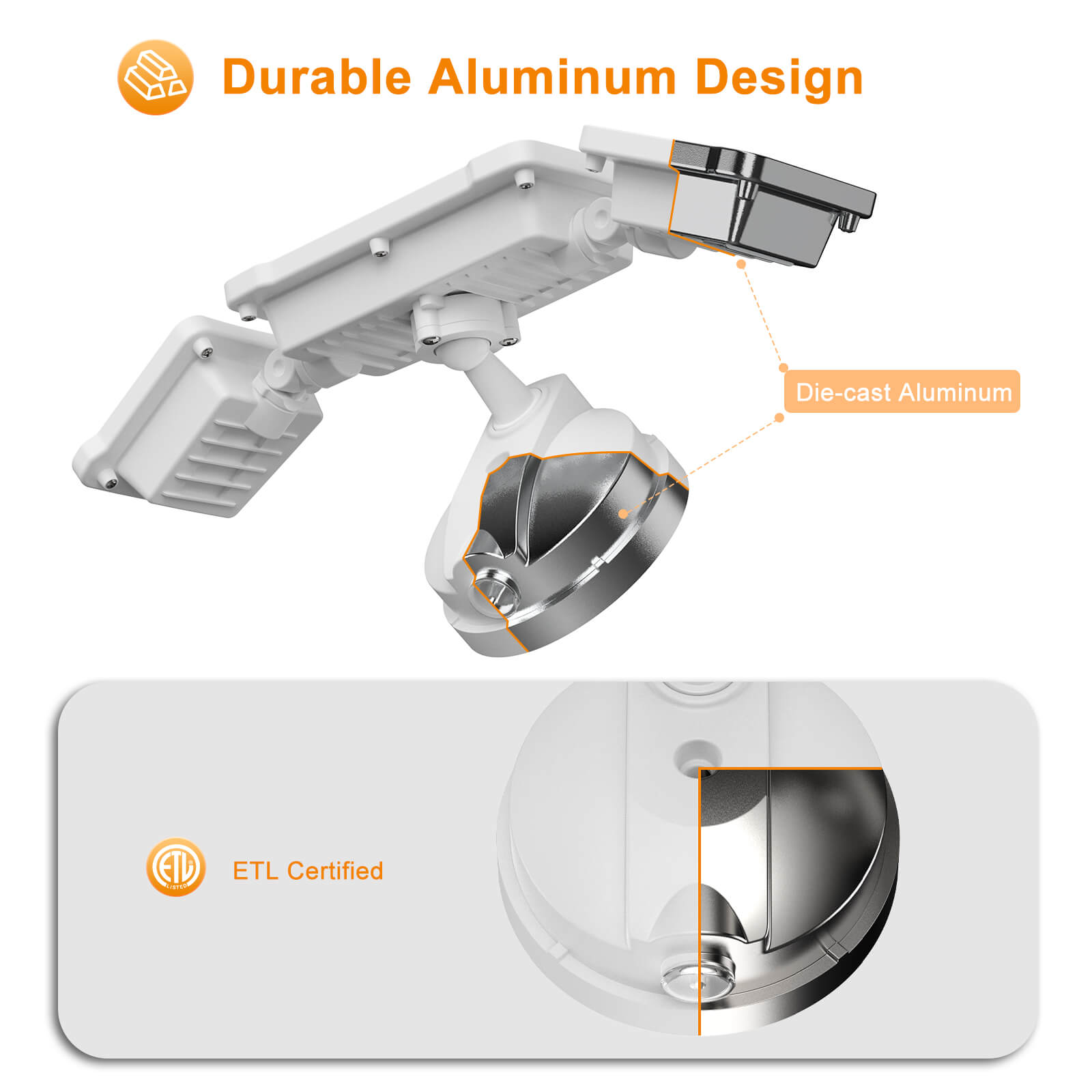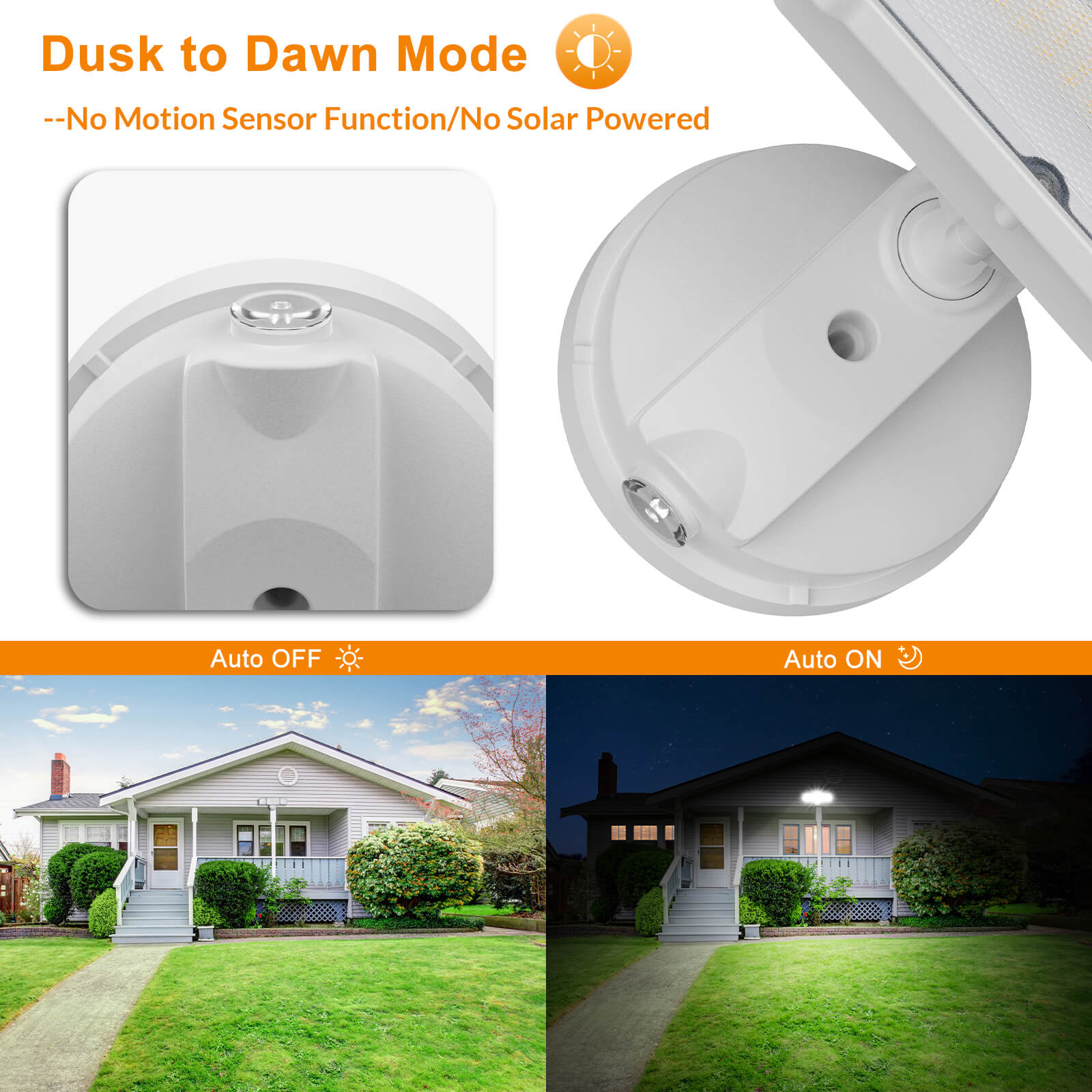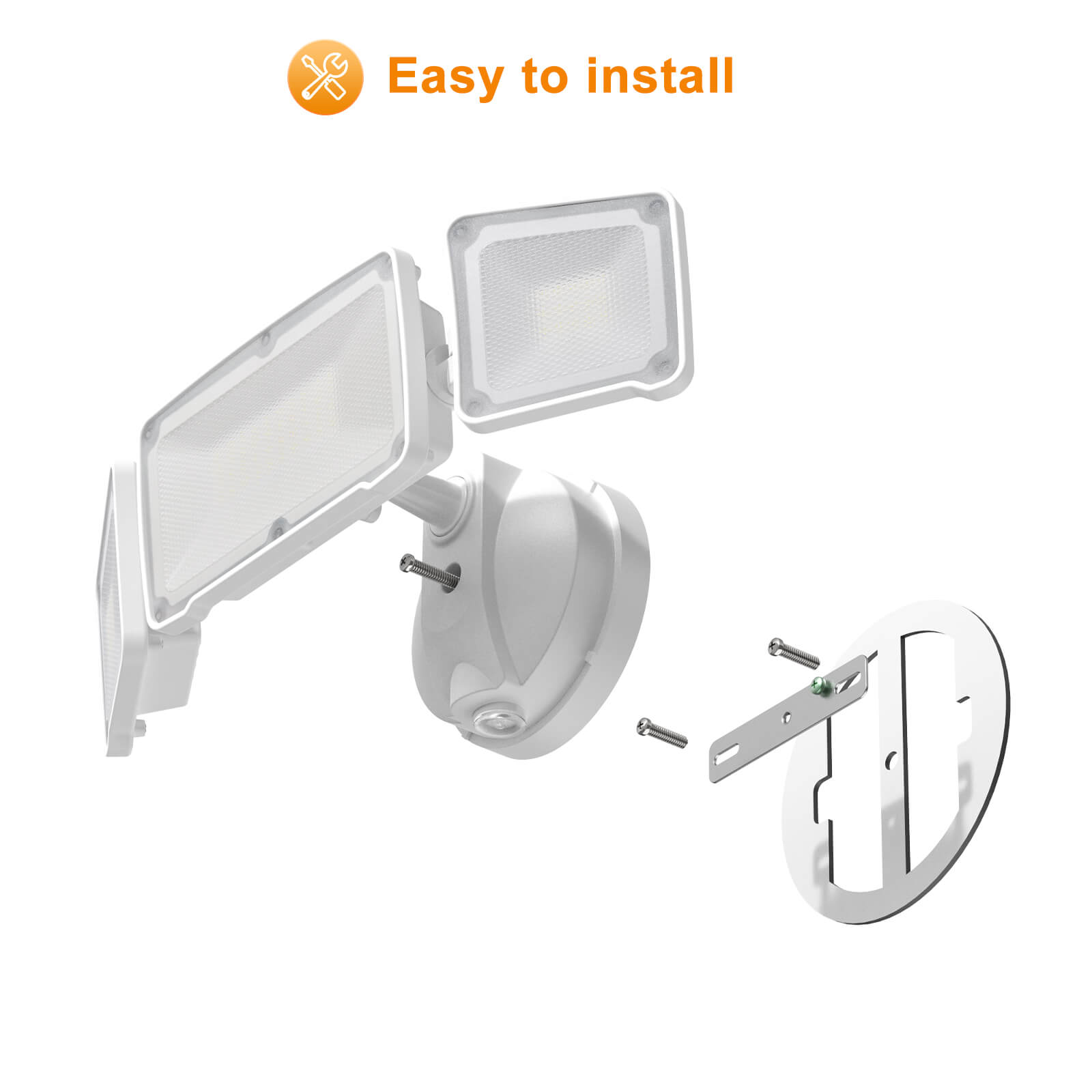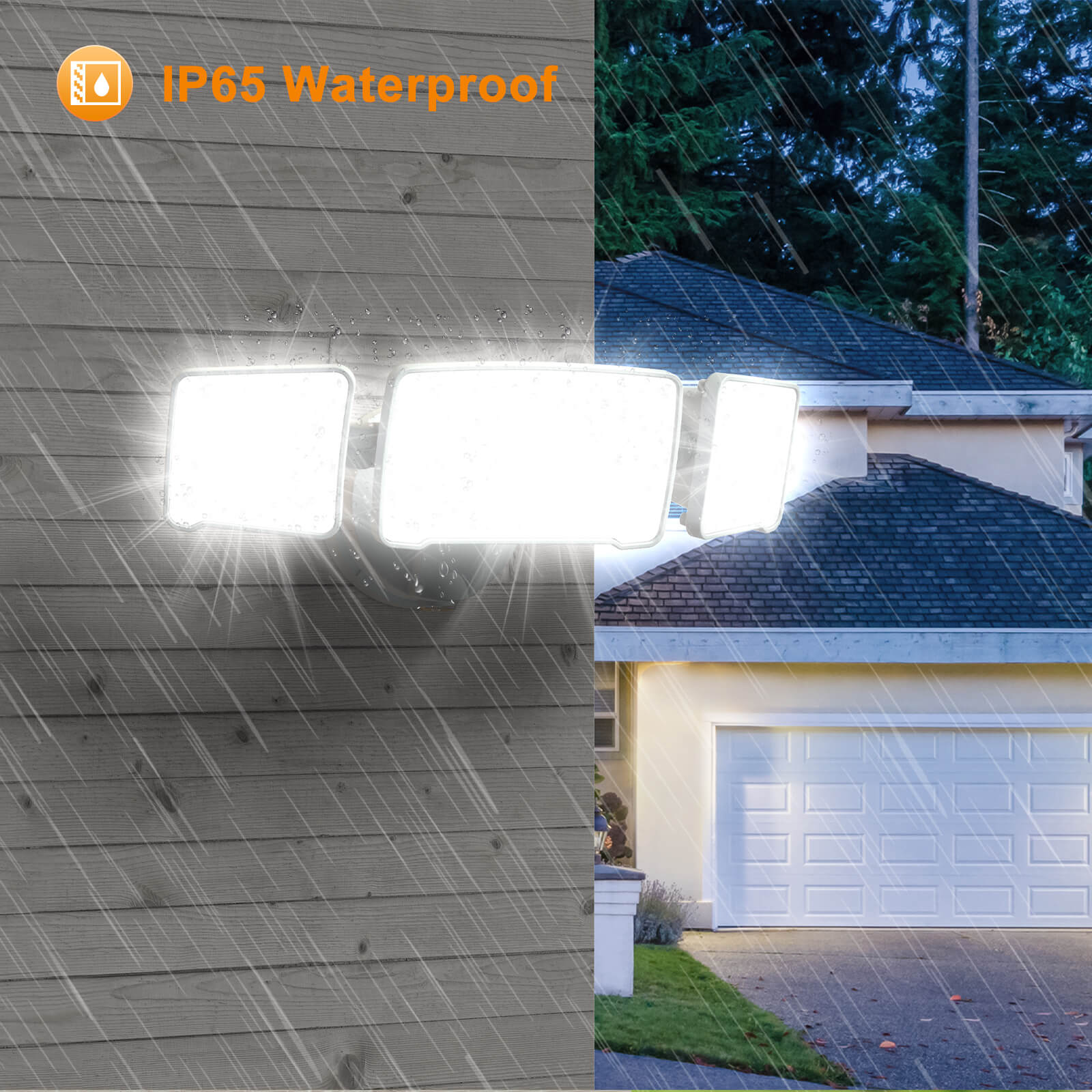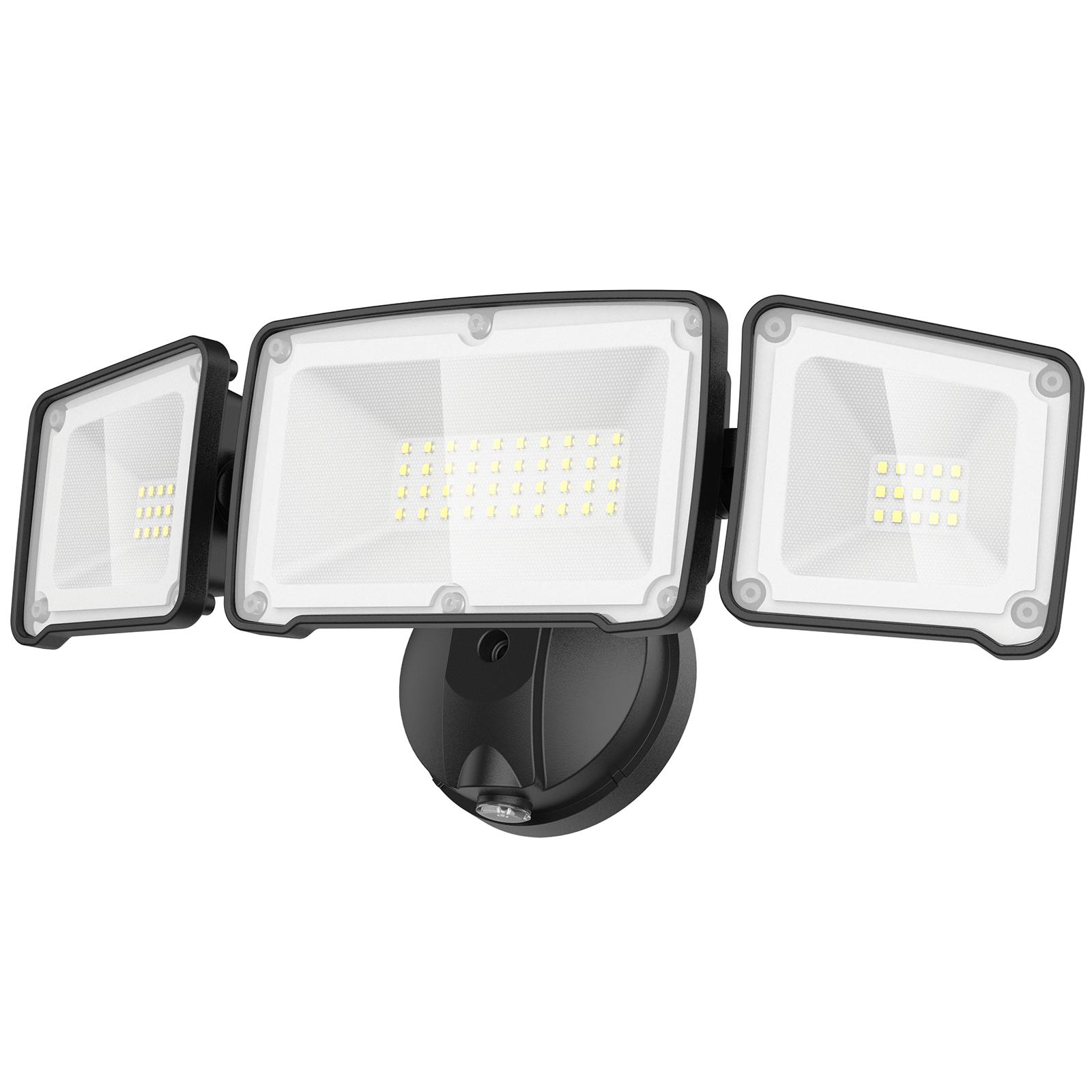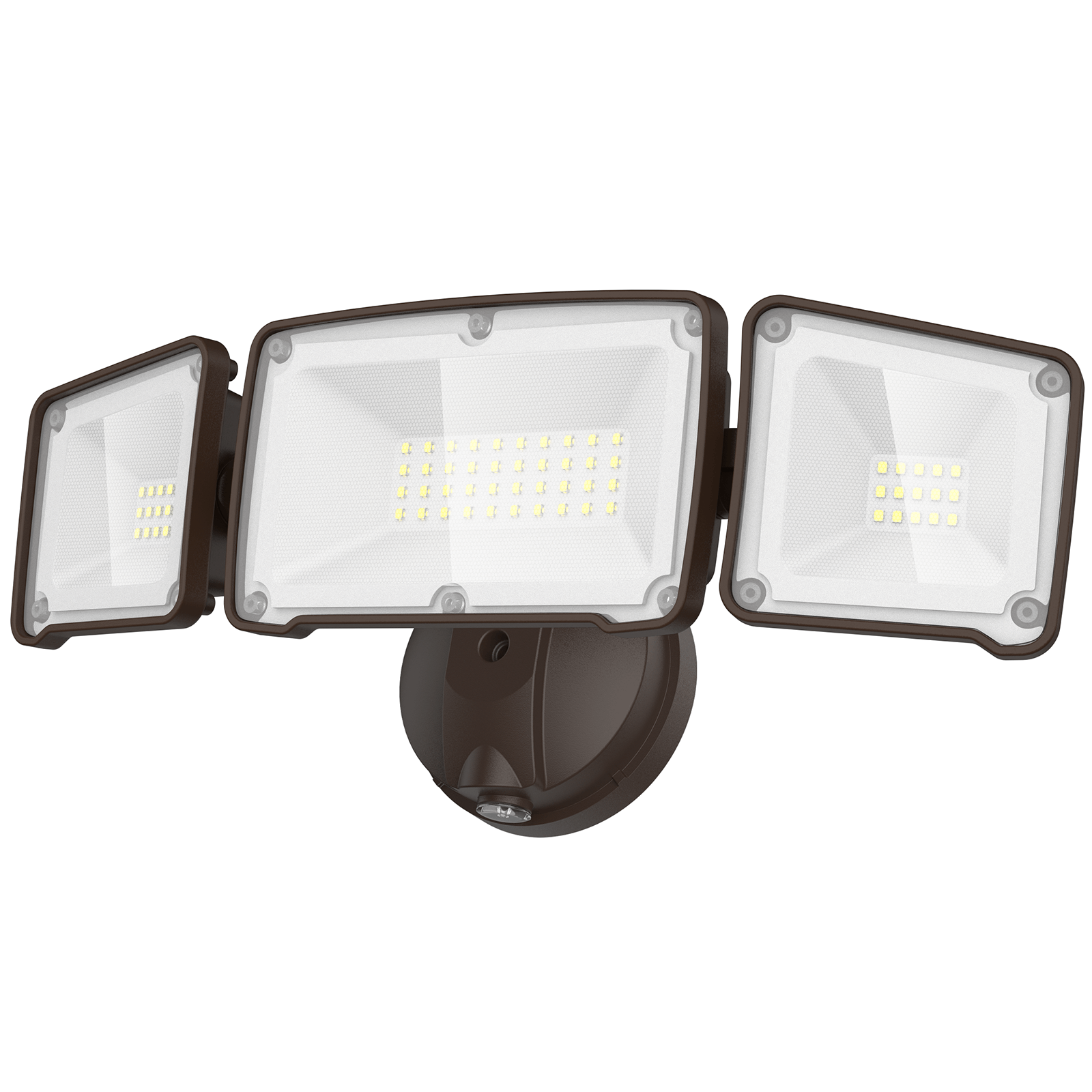 3500LM Dusk to Dawn LED Flood Light Adjustable 3 Heads 35W - White Light
SKU: B07GTJ1FPW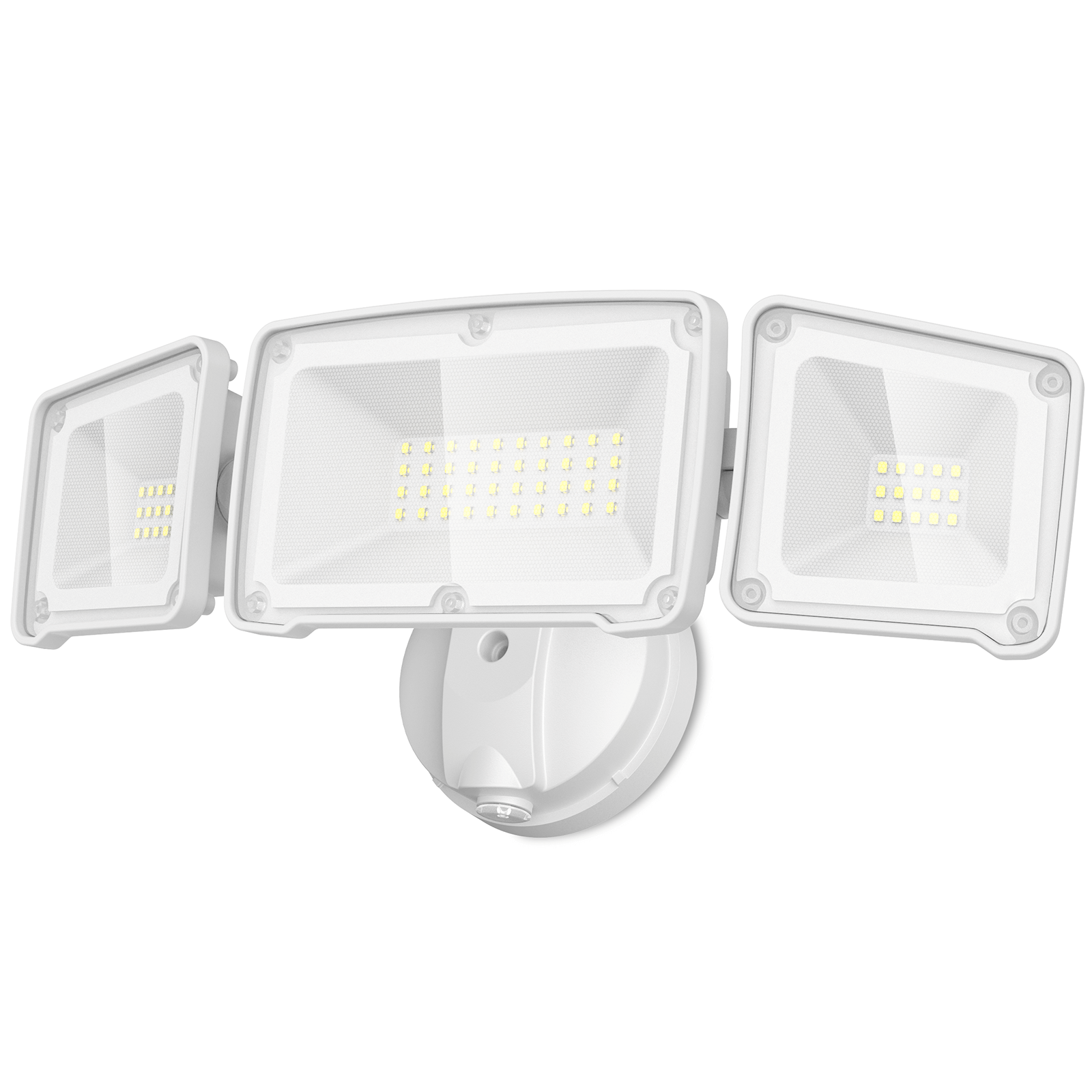 LEPOWER Dusk to Dawn LED Flood Light is 3500lm brightnees very bright, easy to install and 2 adjustable easy point for coverage. It made of aluminum provides excellent cooling, IP65 waterproof can use outdoor for your backyard, garage, porch and so on.
Two Lighting Optional Modes
Dusk-to-Dawn(D2D) Mode: With a built-in dusk-to-dawn sensor, the flood light can automatically come on at dusk, and goes off at dawn. The light sensor means that even if you leave the switch on, the light will shut off in the daytime to help you save money.
Switch-controlled Mode: With a silicone cap placed on the sensor, LEPOWER flood light quickly changes into switch-controlled.
Note: No motion sensor function/ No solar power
Very Bright But Save Energy
LEPOWER D2D floodlight powered generates up to 3500 lumens 5500K bright light, equivalent traditional halogen bulb 175 watt, save energy. This adjustable floodlight is very bright so use it where you need or want lots of light.
Durable & IP65 Waterproof
The LED outdoor flood light with 3 lighting heads is made of aluminum and the multi-groove designed radiator on the back provides excellent cooling. This IP65-waterproof outside flood light also can resist such weather as a rainstorm, sleet, or snow.
Flexible Lighting Heads & Easy Install
The dusk to dawn floodlight with 3 adjustable heads provides up to a 270°wide lighting angle, and it can pivot up, down, and sideways, so you can easily point to coverage for lighting your backyard, garage, patio, porch, barn, shop, or alley.
Easy install, 3 wires: green is ground, black is neutral, white is hot. You just need a screwdriver and maybe a pair of needle-nose pliers.
Specifications:
Wattage: 35W
Lumens: 3500LM(whole light fixture)
Voltage: AC 120V (110V-130V)
Color Temperature: 5500K-6000K
Lifespan: 50,000 Hours+
Waterproof rating: IP65
Super bright and great, adjustable coverage.
Very bright, wide angle light. Can see my whole back yard now
Keep you out of my yard light and it works great wonderful.
Very easy to install it works great it is very very bright I like it and it comes on every night goes off every morning just like it's supposed to beautiful I love it
Very nice light
Very nice looking light, low profile and seems well constructed. I mounted it on top of a round weather proof box and its working great.
This is incredibly bright and very easy to adjust.
Product works extremely well. Night star is really what it is. Brilliant bright LED light and a fraction of cost to operate as a standard light or halogen unit. Peace of mind knowing it will be on when it needs to be on. Set it and forget it.