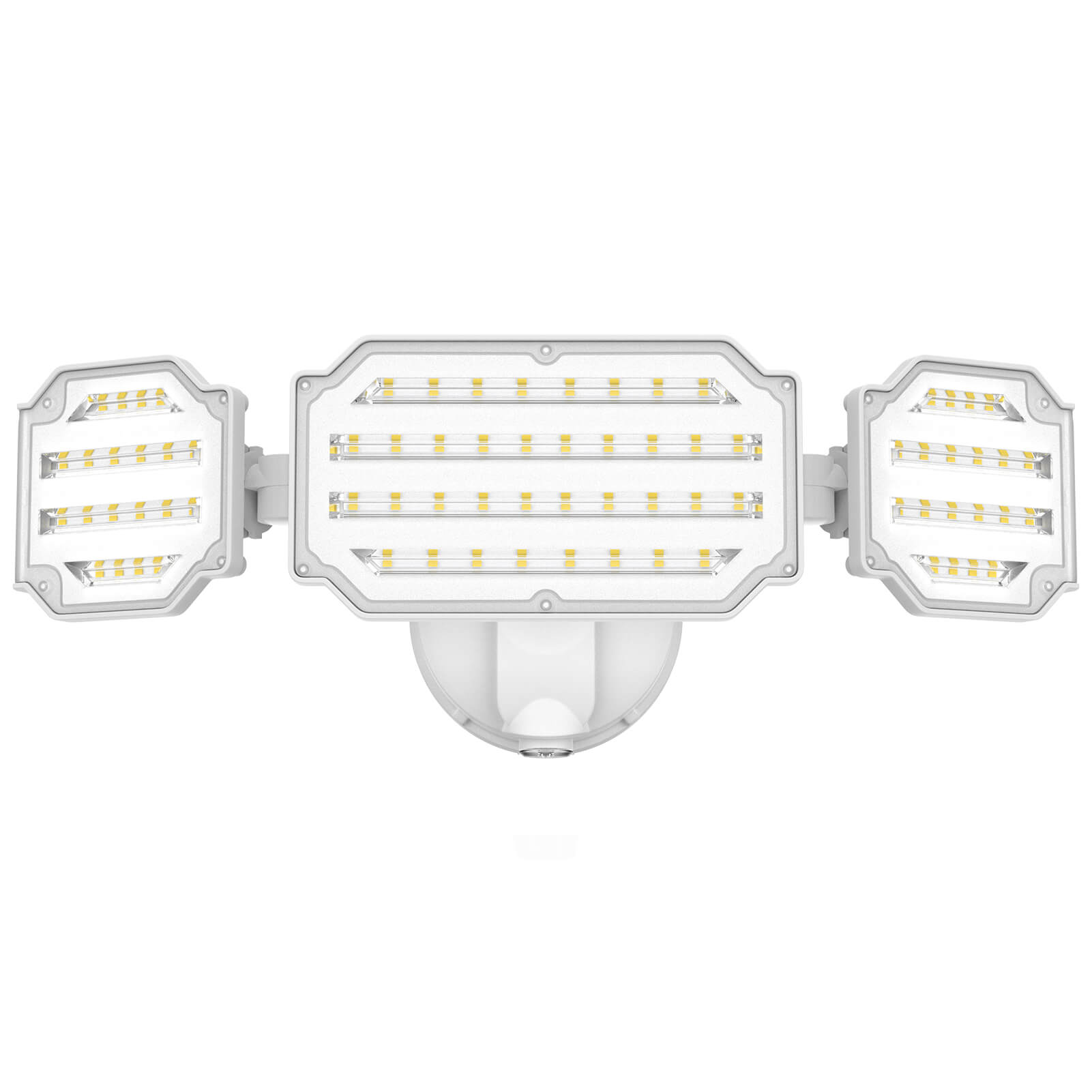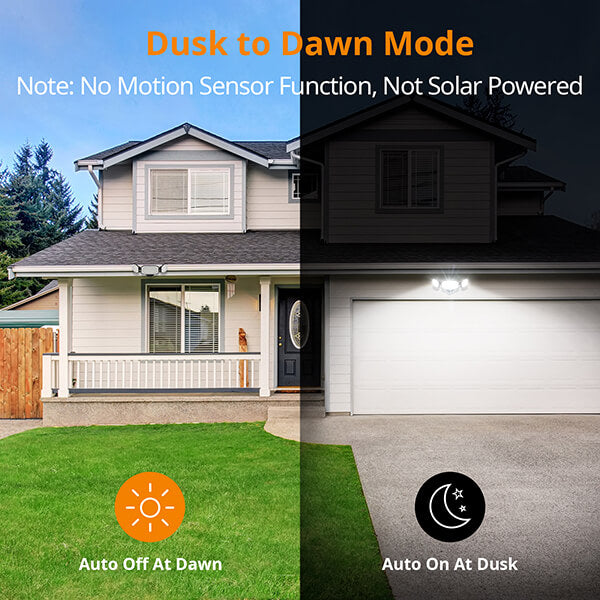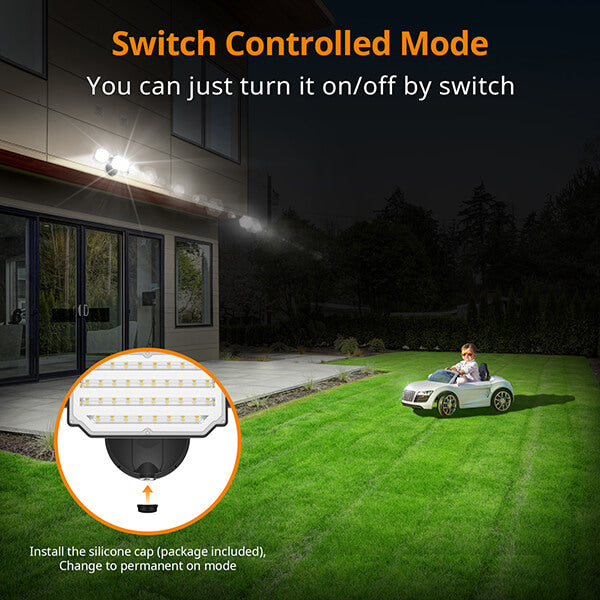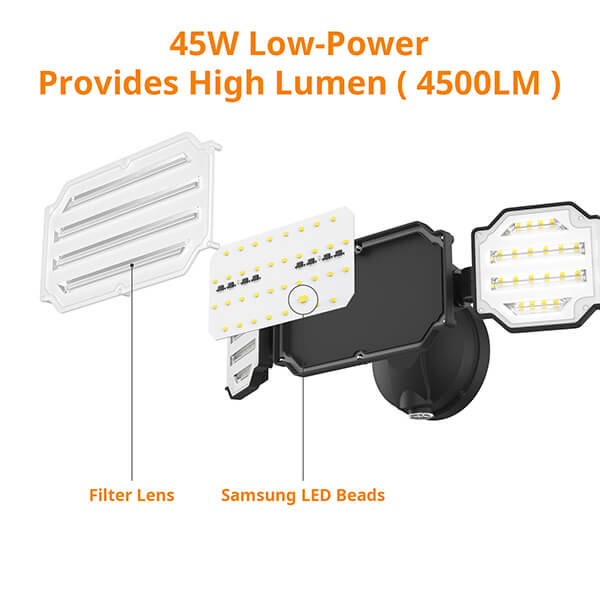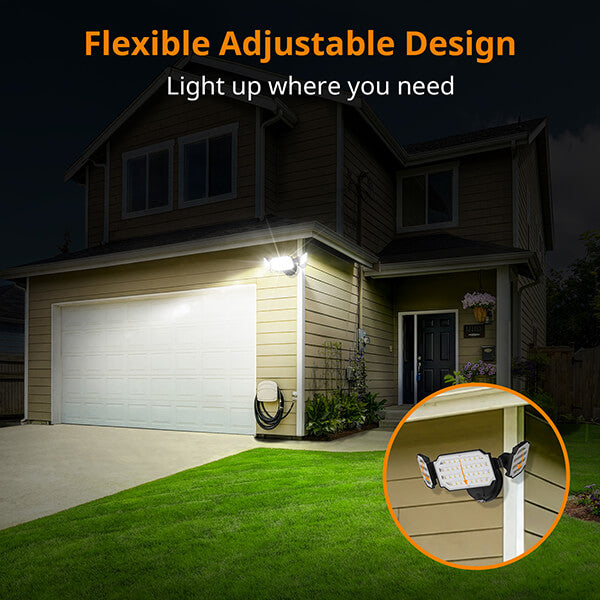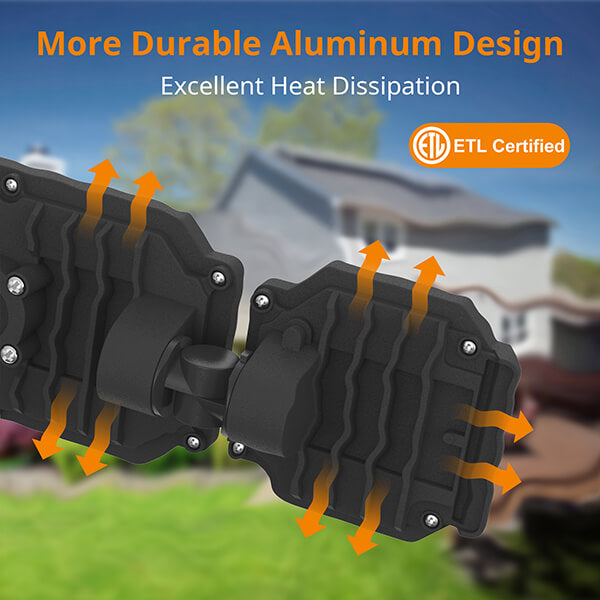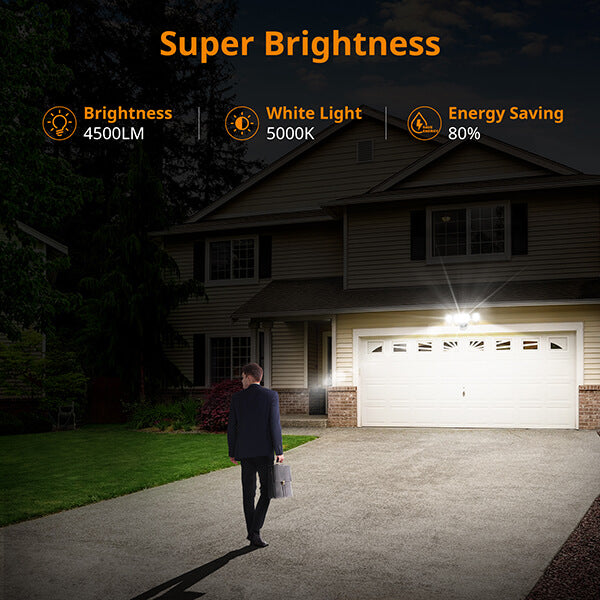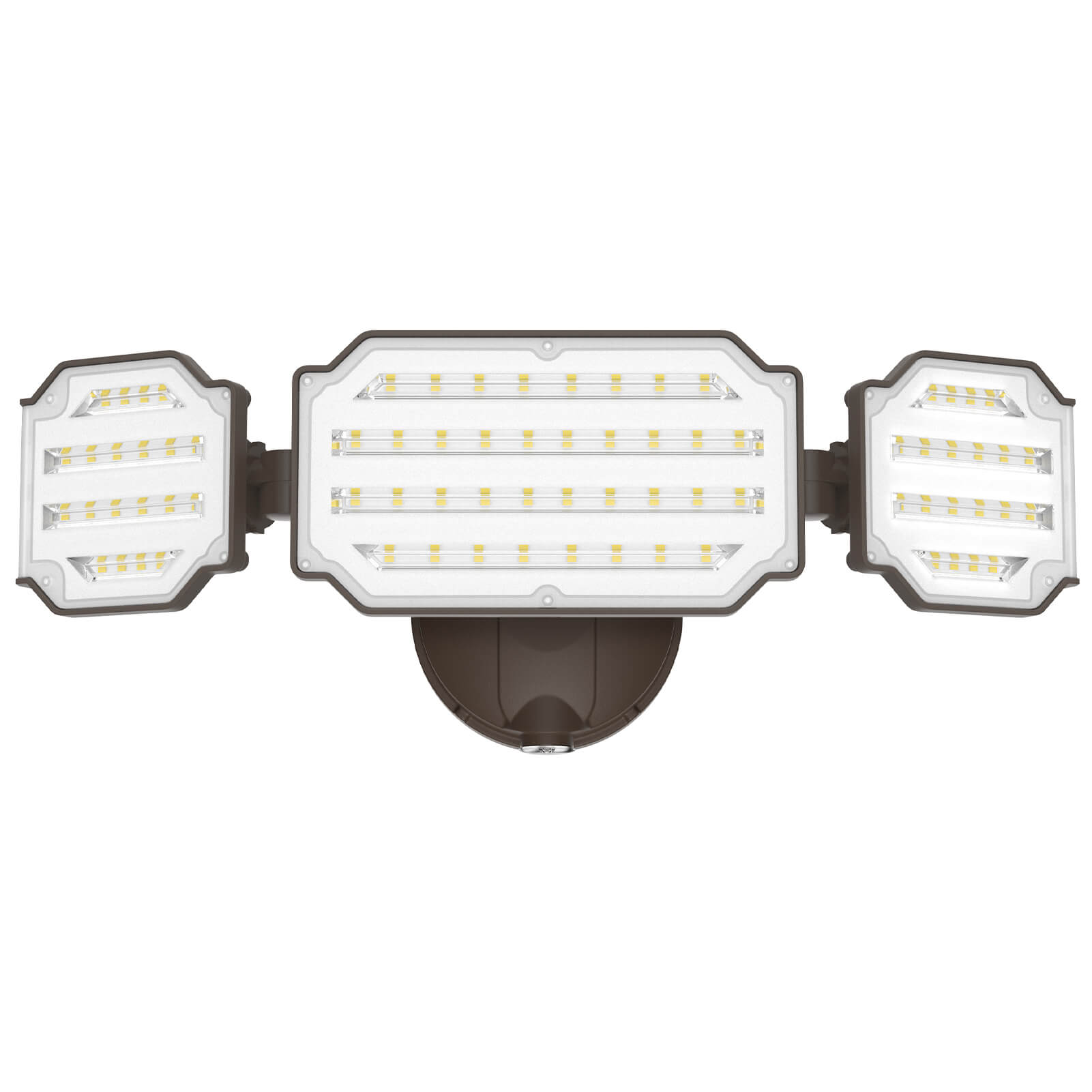 4500LM Dusk to Dawn LED Floodlight w/ Adjustable 3-Head 45W
SKU: B08TBVGPP9
LEPOWER 45w 3-head floodlight light up your property with its cool white and filter-optimized bright glow (4500lm and 5000K). Pivot the 3 heads to light up places you want and save cost with better efficacy than its halogen counterpart.
45W Super Bright
Each 45W dusk to dawn outdoor lights use with branded LED beads, producing up to 4500lm high brightness. Brighter than other 35w security light. With optical designed panels, it provides better illumination and save 80% on electricity bill than traditional halogen bulbs 225W.
Excellent Heat Dissipation
Durable aluminum design, can spread the heat effectively and increase the lifespan up to 50,000+ Hours.
IP65 Waterproof Rating
This dusk to dawn LED outdoor lighting can withstand heavy rain, sleet or snow, perfectly as outdoor lighting or led outdoor flood lights for the safety of your family. Highly recommend for the porch, back yard, front door, garage, walkway, step, etc.
2 Lighting Modes
With built-in "D2D" sensor, the dusk to dawn flood lights outdoor will automatically come on at dusk, then go off at dawn, perfect for both indoor and outdoor lighting, also can be applied in backyards, gardens, squares, factories and stadiums. (Note: No motion sensor / Not solar powered)
>Specifications:
Wattage: 45W
Lumens: 4500LM(whole light fixture)
Voltage: AC 120V (110V-130V)
Color: Temperature 5000K White Light
Length of Cord: 7inches
Certification: FCC & ETL Listed
Adjustable Design: 3 Head Lights
Material: Durable Aluminum (except connected part)
Note:
1. It is AC powered and required to be hardwired to the junction box.
2. The lighting angle range for horizontal installation will be slightly lower than for vertical installation.
3. It is recommended that the camera should NOT be installed directly facing the dusk dawn security light, and the installation distance between the camera and the security light should be kept at least 2.3 Feet, to avoid the effects of infrared rays.
OUTSTANDING!!
We live 'in the sticks' & we LOVE the light these things put out! Every time I look at the end of the porch, I think a car is driving up the street!
I purchased this lite for my backyard and it is of excellent quality and works FLAWLESSLY!
I purchased this lite for my backyard and it is of excellent quality and works FLAWLESSLY!
I love the dusk to dawn feature means I don't have to worry about any motion sensor going bad and causing the light to be of no use
I love the dusk to dawn feature means I don't have to worry about any motion sensor going bad and causing the light to be of no use