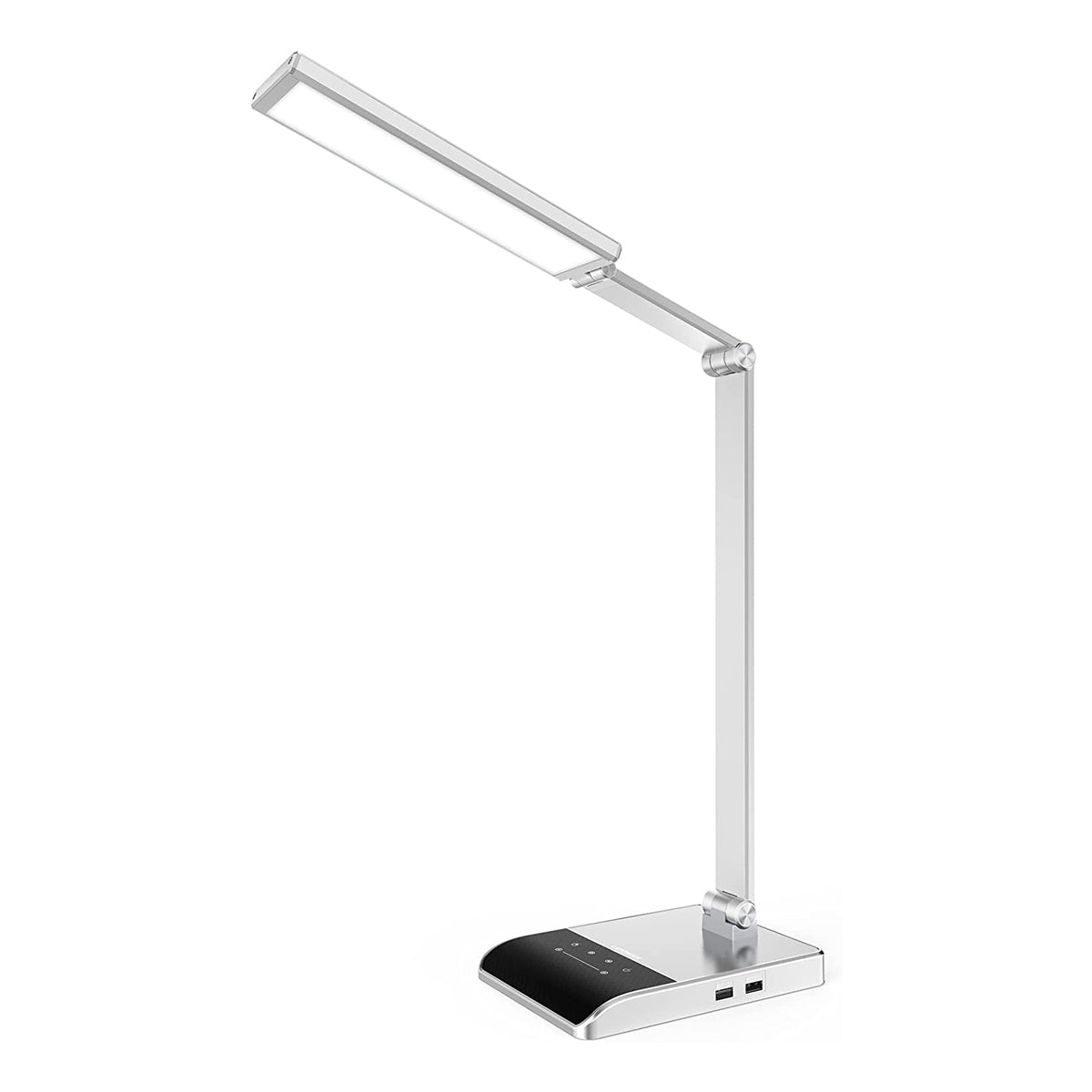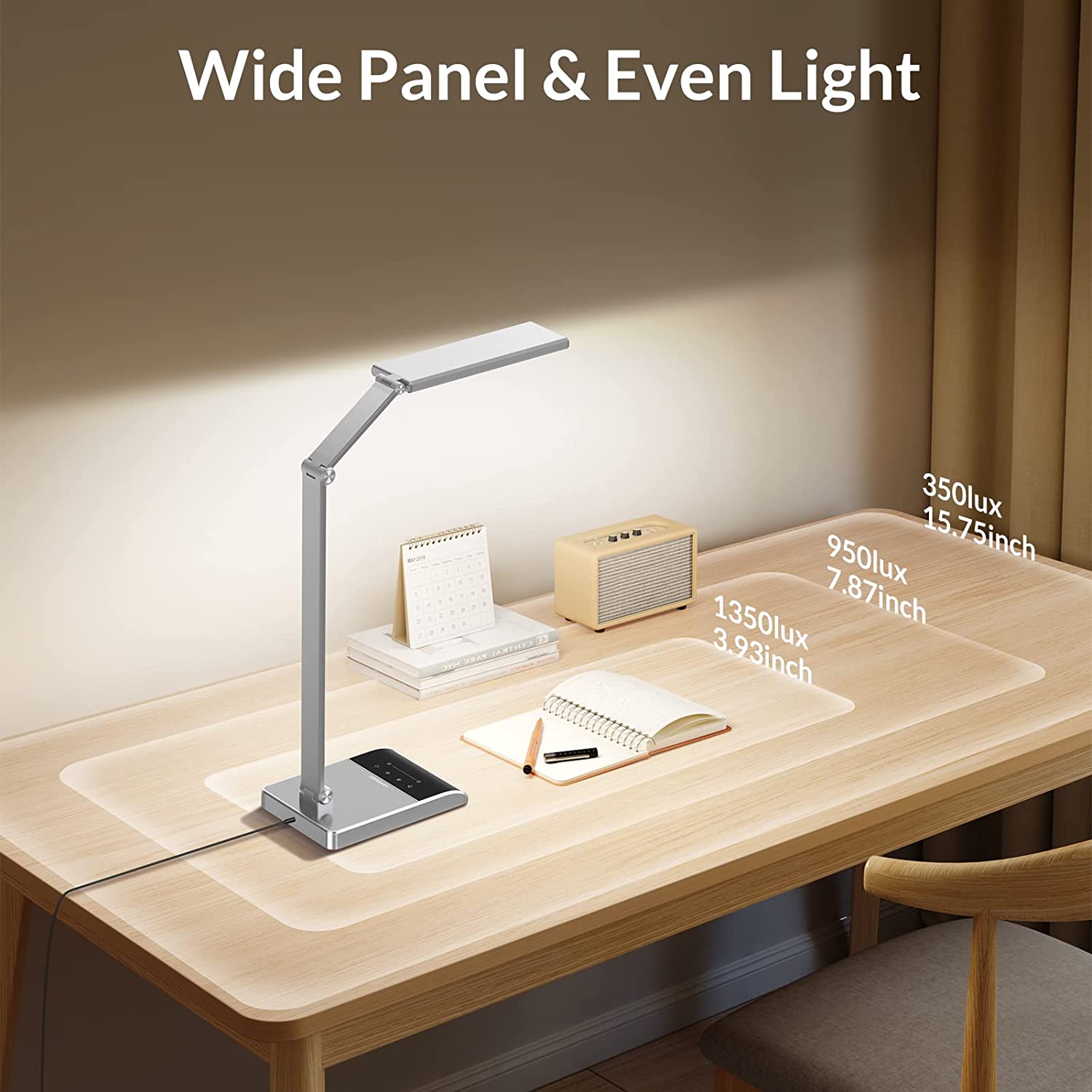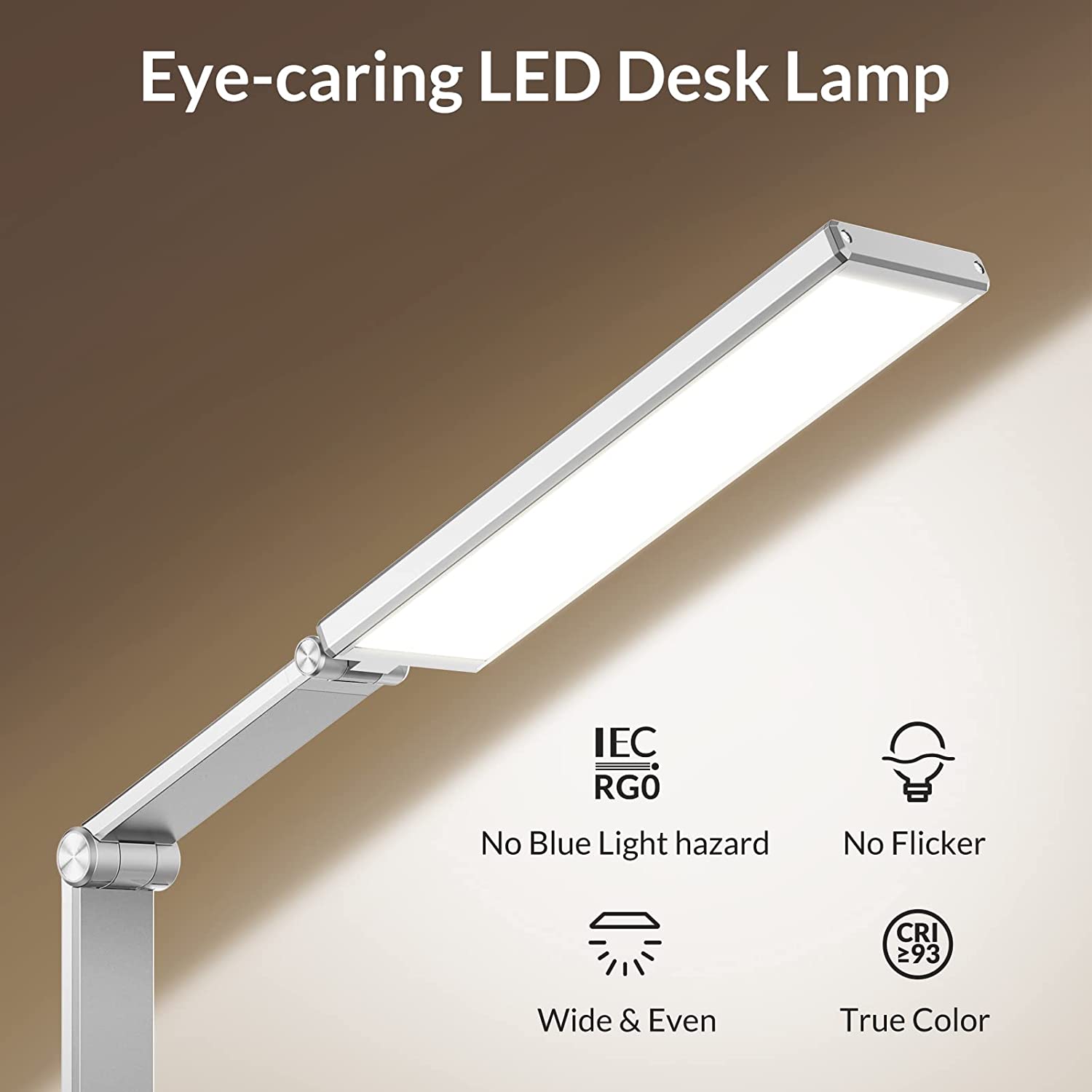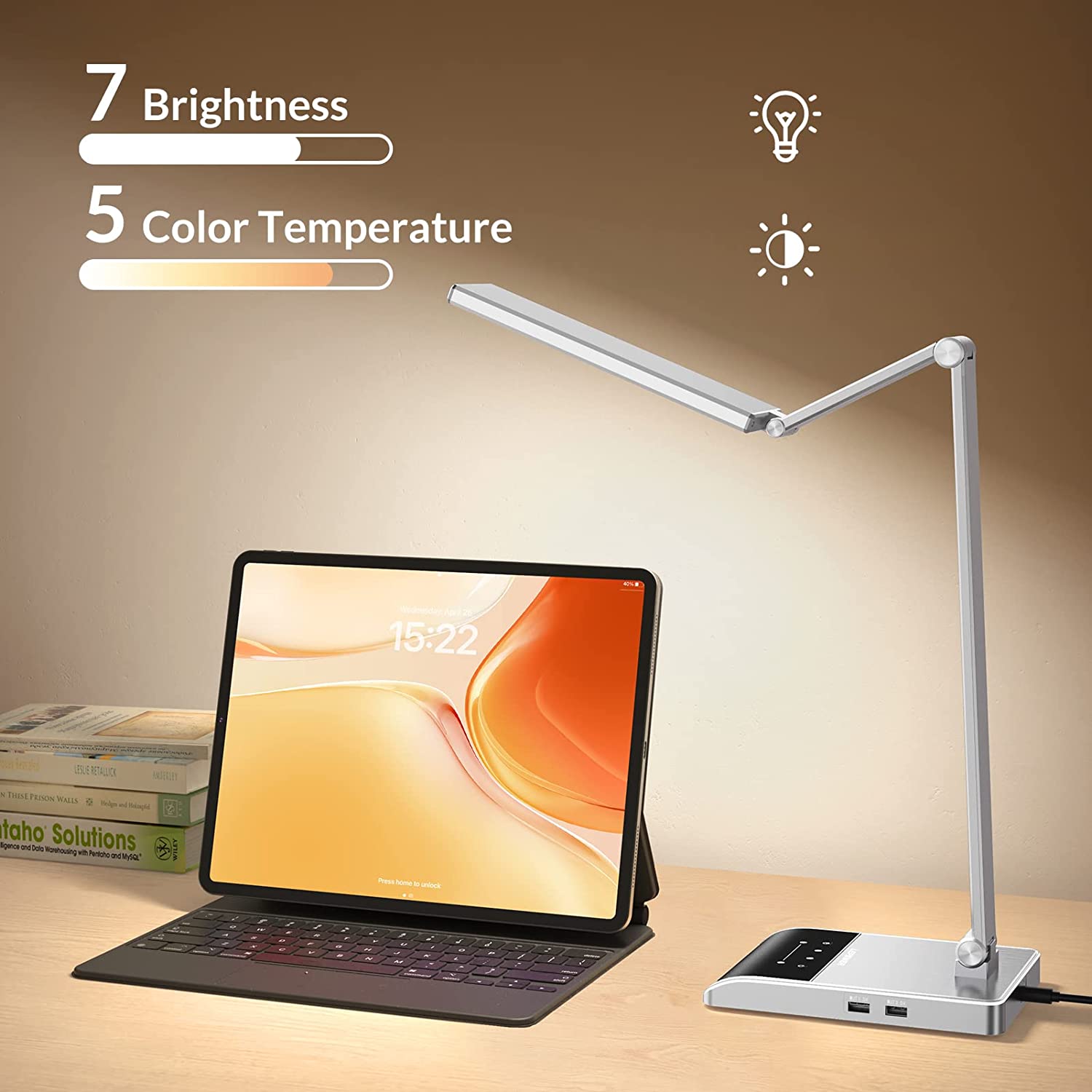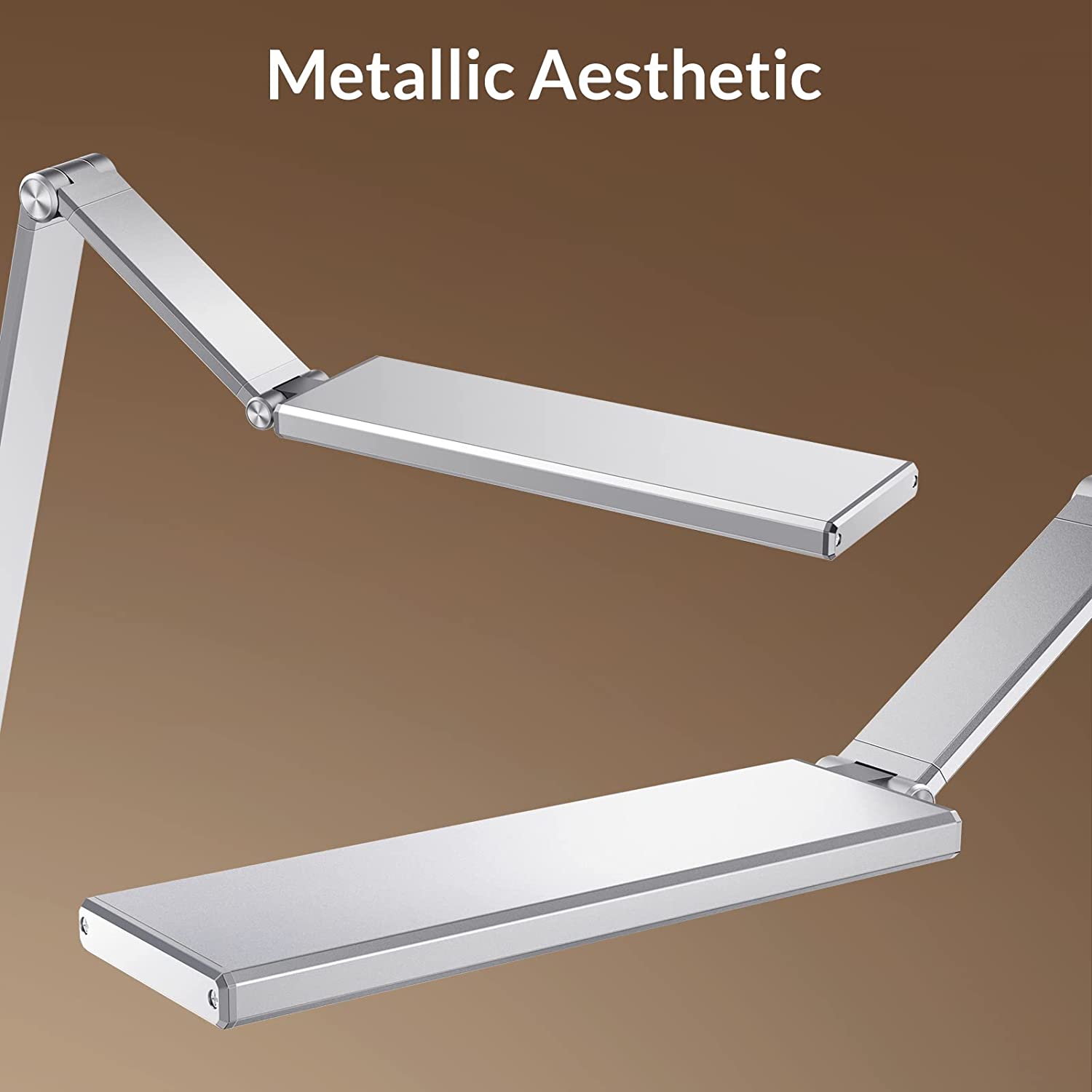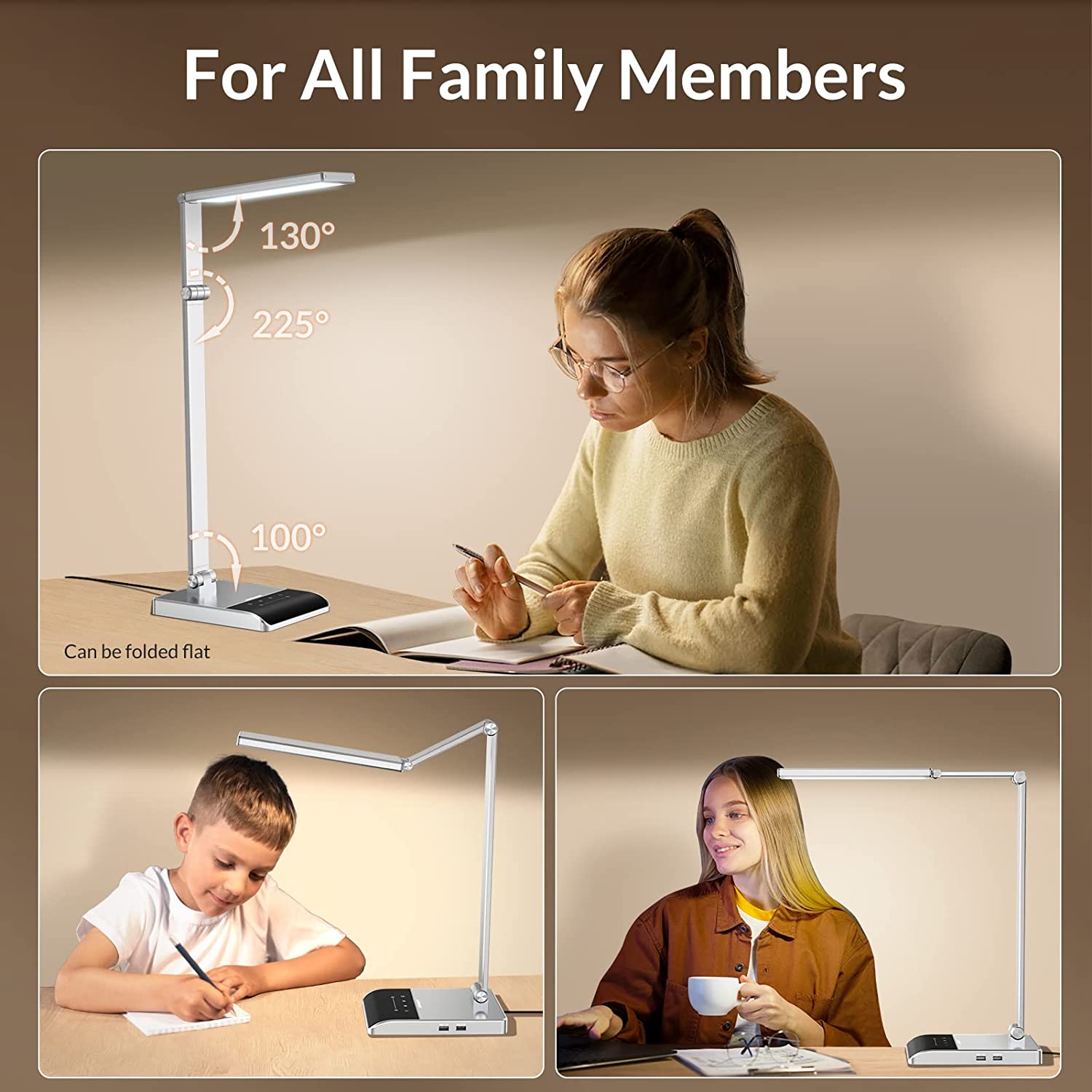 Eye-caring LED Desk Light Anti-Blue Light Touch Control Adjustable
SKU: B0BD5FRFRD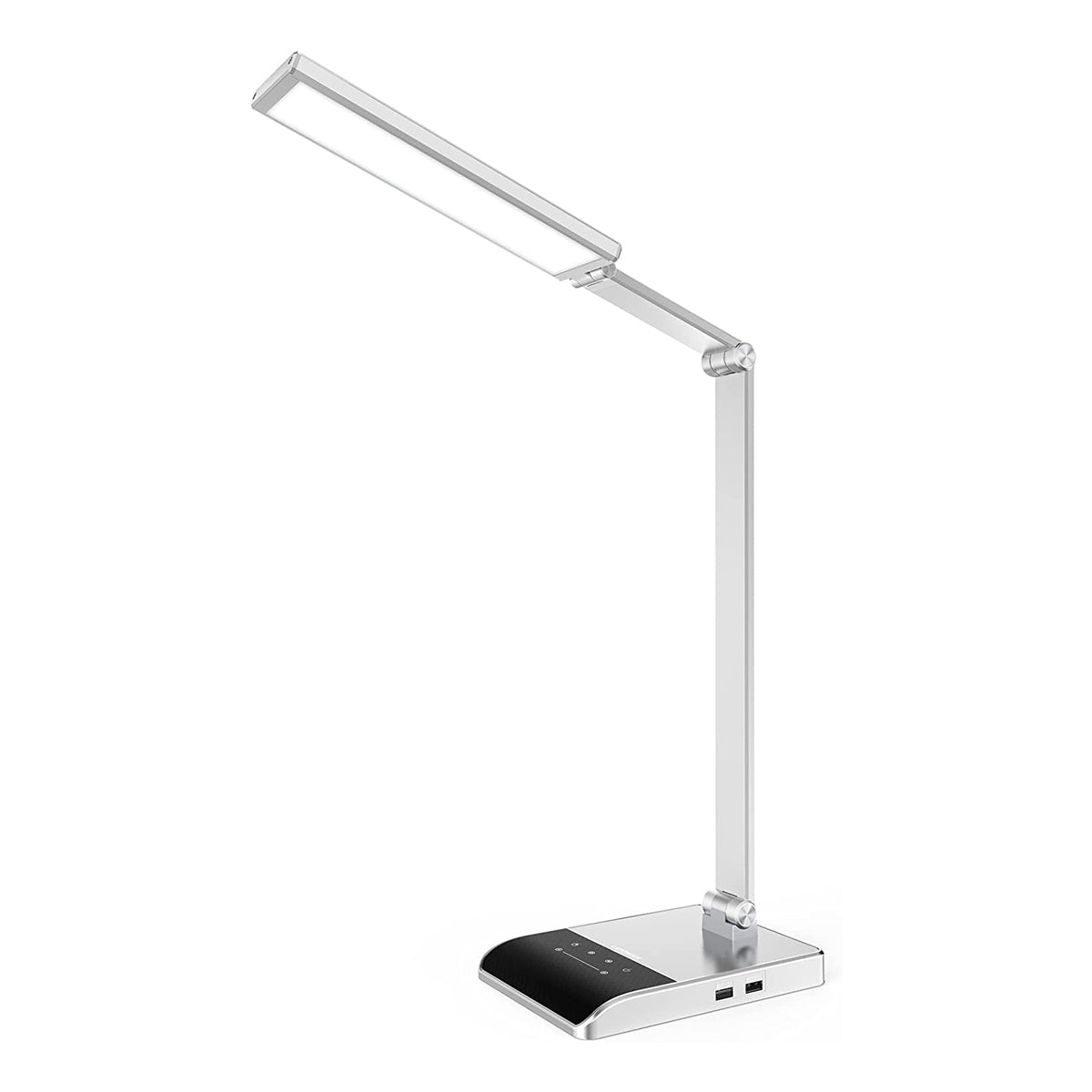 Experience the epitome of durability and versatility with this Lepower Touch Control LED Desk Lamp, our top pick for those seeking a blend of functionality and style. This lamp is made with a careful blend of enduring aluminum and ABS components to survive the test of time and provide years of dependable service. If you want a lamp that puts functionality first, this one goes above and beyond.


Auti Blue Light Eye-Caring
This desk lamp features Samsung LED lamp beads and a nano-texture diffuser, effectively filters harmful blue light and is rated RG0 according to standard IEC/TR 62778. The lamp's 72 energy-efficient LEDs emit a natural and non-glaring light, ensuring a comfortable and fatigue-free experience during long hours of work, reading, or studying.


Clear Vision Where You Need It
The larger light panel of this office desk lamp increases the lighting area up to 48", and casts 750LM light that exceeds 80% brightness of its peers.


All within Touches
Seamlessly control all modes with a simple touch, and indulge in the convenience of the built-in memory function, which remembers your preferred settings and reinstates them every time you turn on the lamp.
Keep Everything Powered Up
This exceptional desk lamp equipped with dual 5V 1A USB output, provides an additional power supply for your other devices, keeping them conveniently within reach while saving valuable power sockets.
Timer Reminds You to Rest
Tap the timer button 1/2/3 times, and the indicating lights will show that a 20/40/60 turn-off timer is set for your light. Your work time can be easily sectioned to balance work and rest.
Save the Favourite Settings
Long press the default setting button until the light bar flashes twice to set the current settings to default. Then tap the default button to return to your favorite light settings anytime.
Bendable Arms & Directable Lighting
The Lepower Touch Control Table Lamp is designed to accommodate your specific lighting requirements easily. With its flexible 3-anxi arm, you can easily direct the light to where you need it. Plus, when not in use, this ingenious office desk lamp can be effortlessly folded, optimizing space utilization and maintaining a clutter-free environment.


35 Lighting Choices
One of the standout features of this Lepower touch table lamp lies in its ability to cater to a diverse range of lighting needs. With five color modes and seven adjustable brightness levels, this lamp effortlessly adapts to different scenarios. Whether you require a bright white light to illuminate your home office or a soft, warm glow for a soothing bedside reading experience, the Lepower desk lamp has you covered.


For Work or Study
For DIY or Sewing
Specification
Operating Voltage: DC 5V 1-2A (Adapter Included)
Power: 18W(max)
Light Source: 72pcs SMD2835
Lumen: 650LM
CRI: ≥ 93
Timer: 20min/40min/60min
Foldable Design: Yes
Dimensions: 13.98"D x 5.28"W x 16.54"H
Classy modern excellent craftsmanship and lighting
I purchased this in December 2022 and so far this has gotta be one of the best looking desk lamps I've owned and I've owned a few. The test will be how long it lasts which I hope it will because it's an excellent piece of equipment
Great build and performance
Great unit! Well built…great features and spectacular performance. Great product.
Excellent Desk Lamp
This lamp has proven to be very convenient for me. I require varying light color temperatures to get the right color accuracy for my craft. This lamp does this for me. For what it cost it is a very good buy. I would highly recommend the lamp to others.
This is a great desk lamp!
A great desk lamp! Folds completely down for storage!!