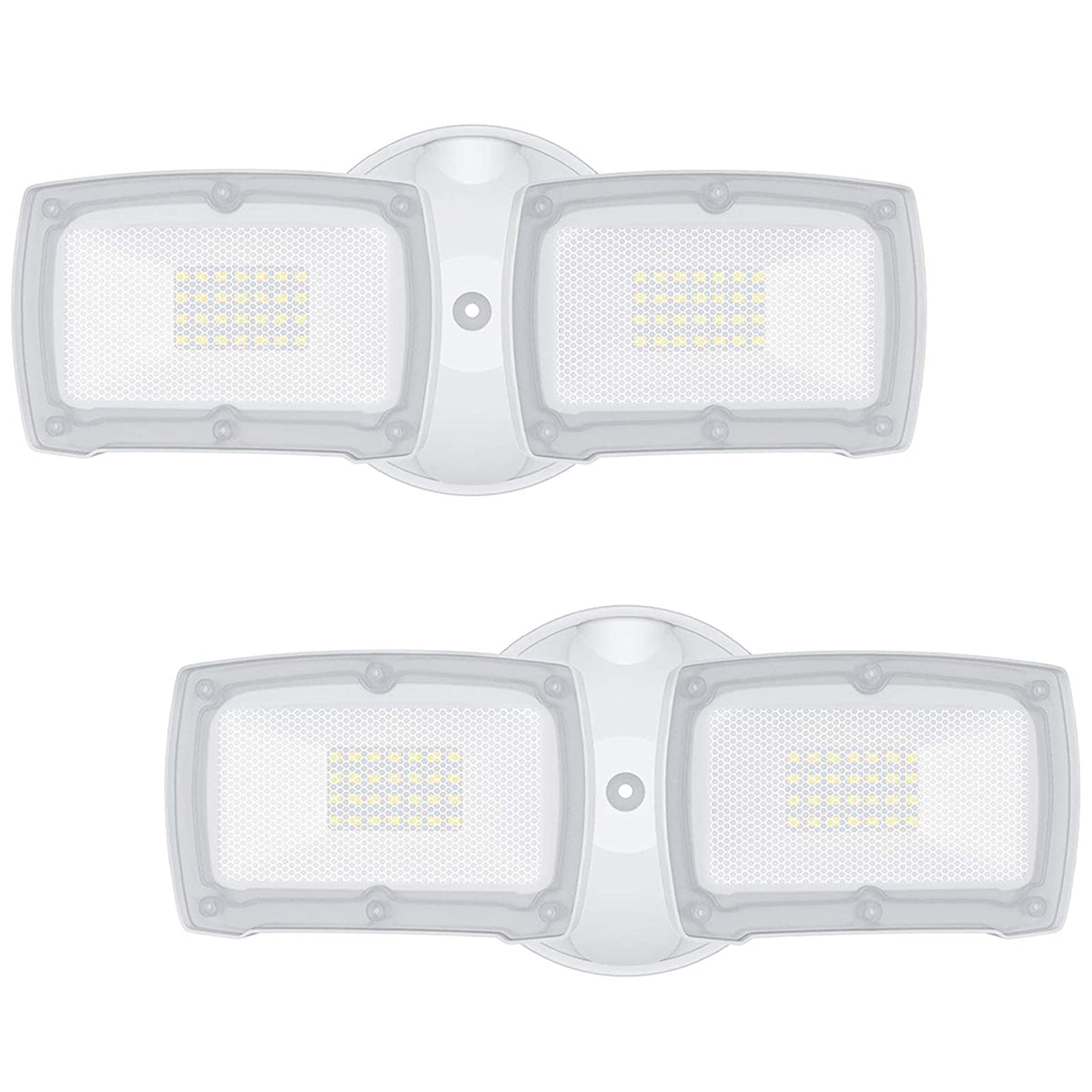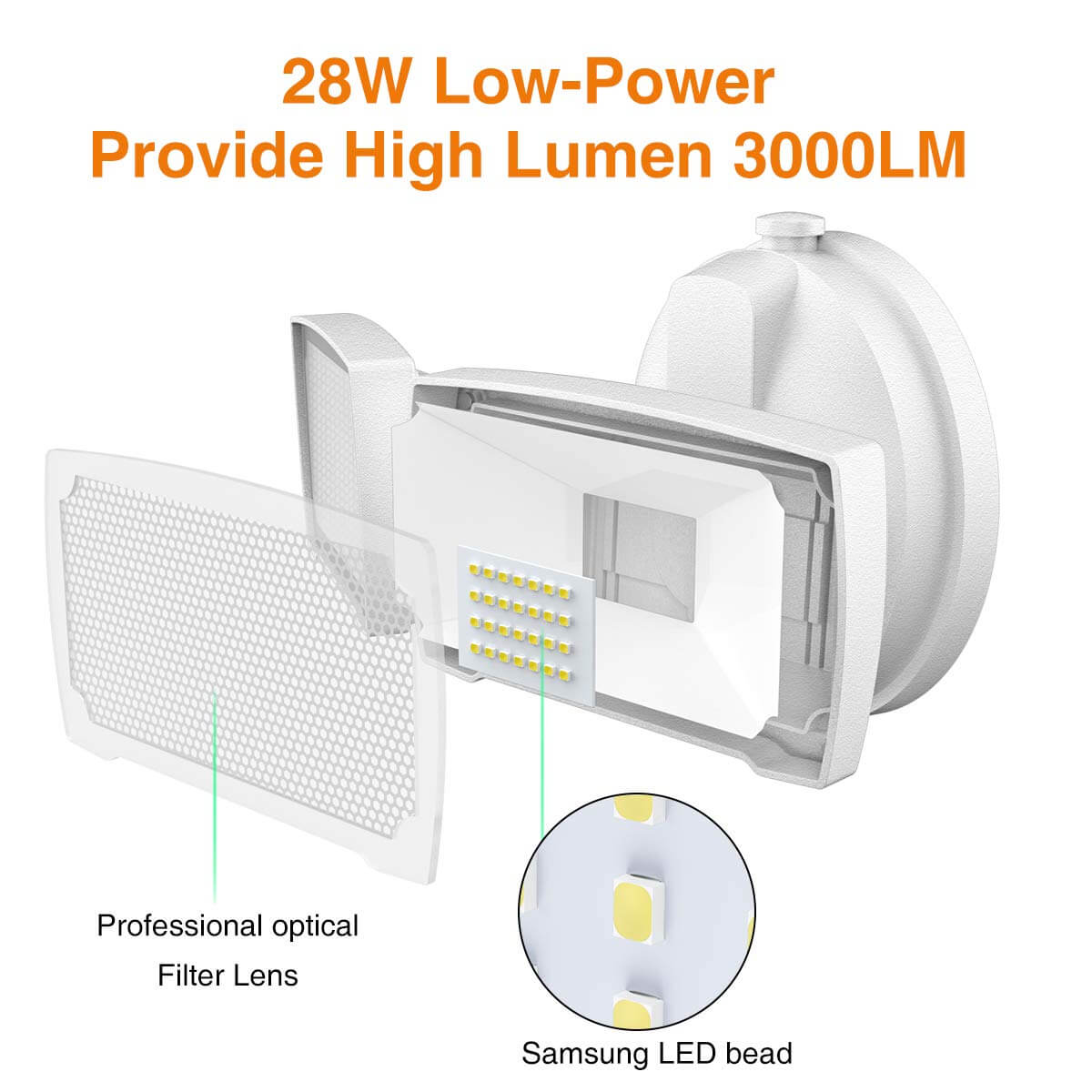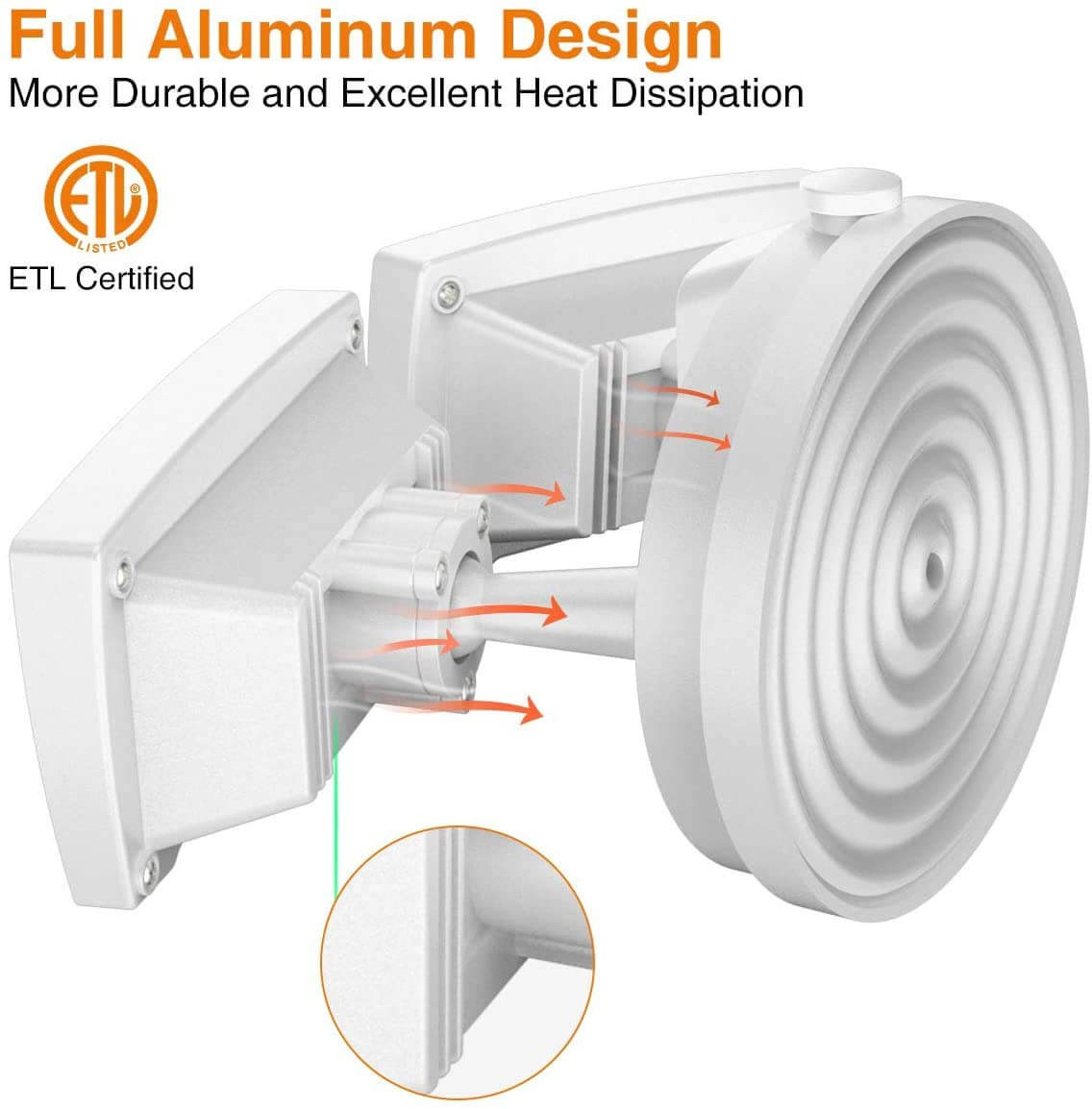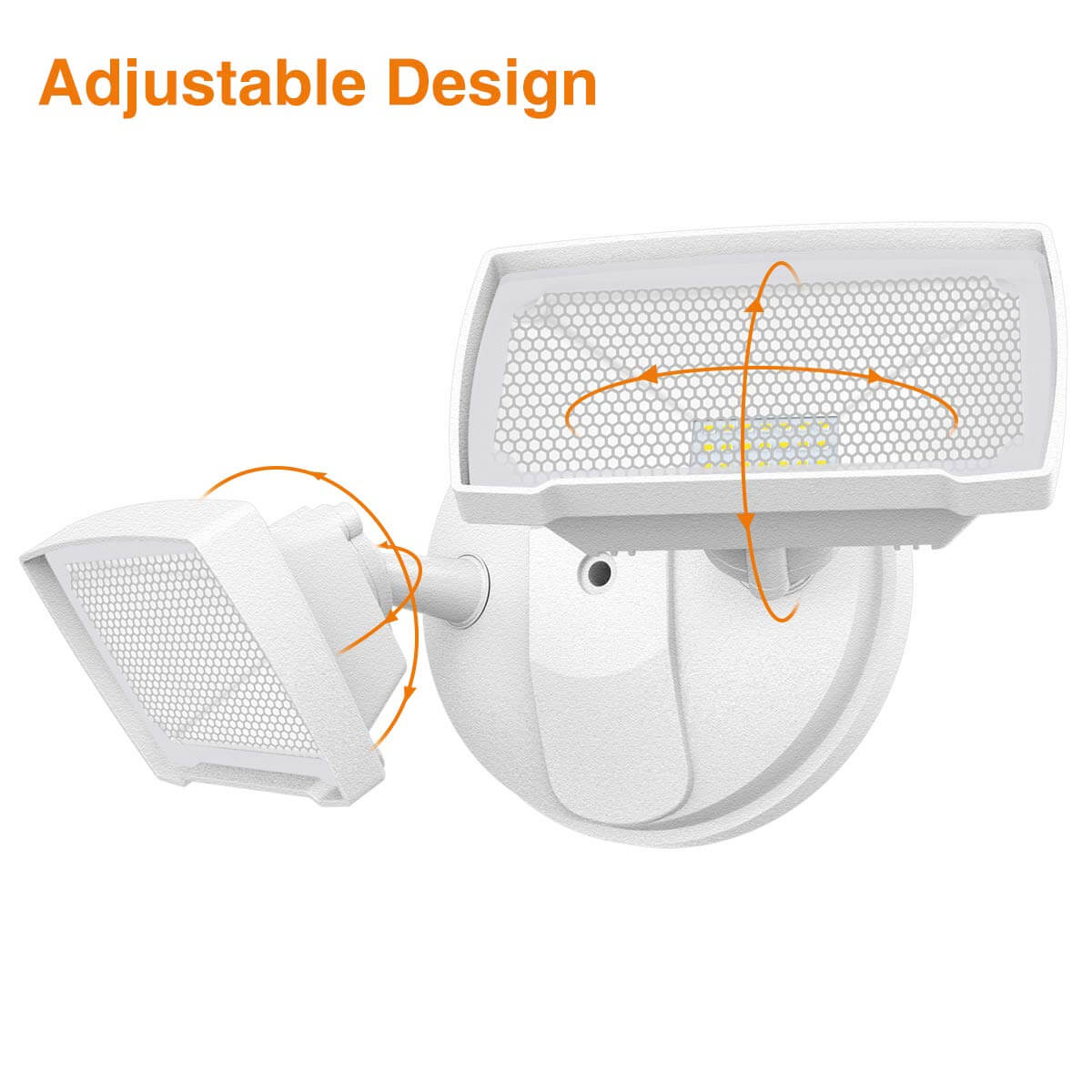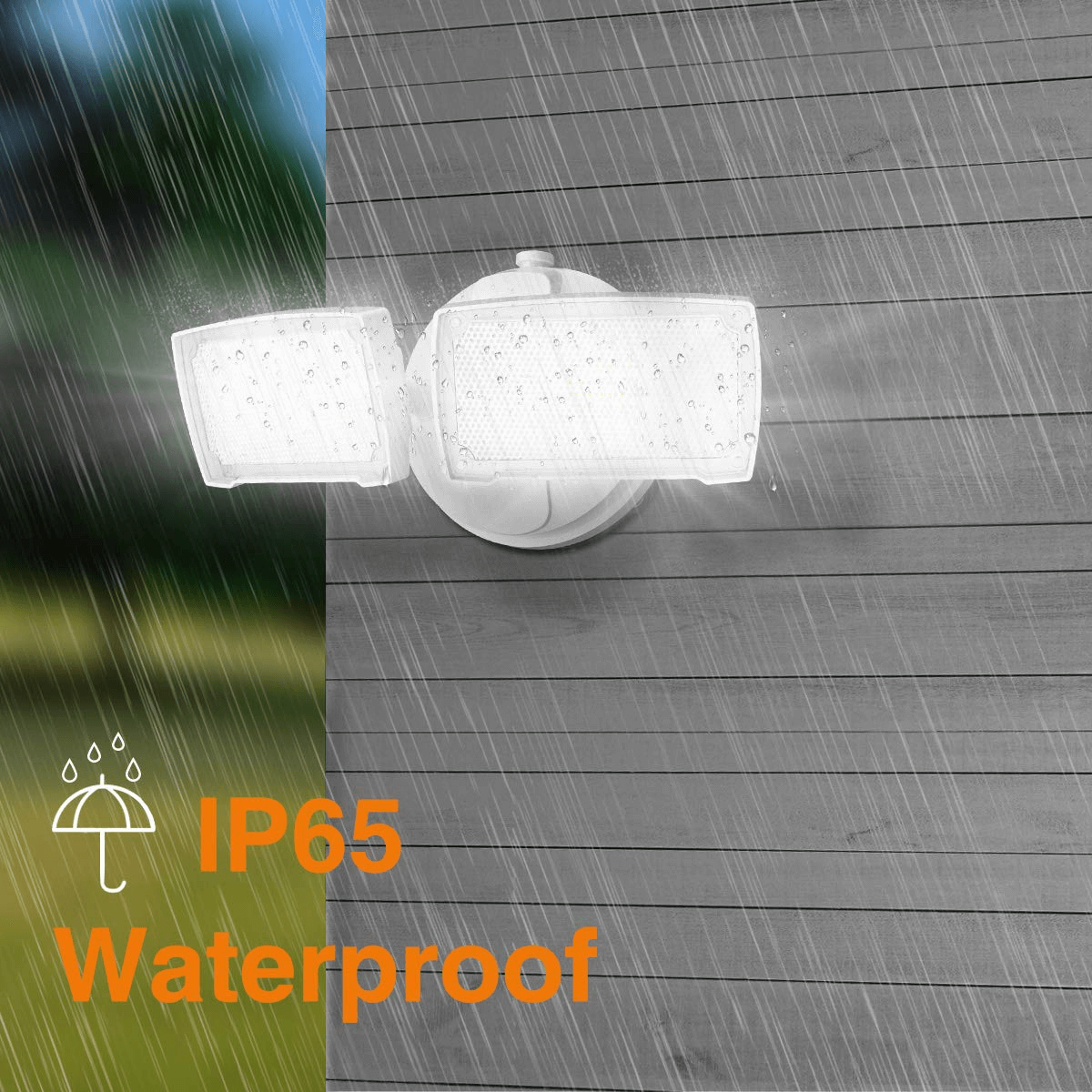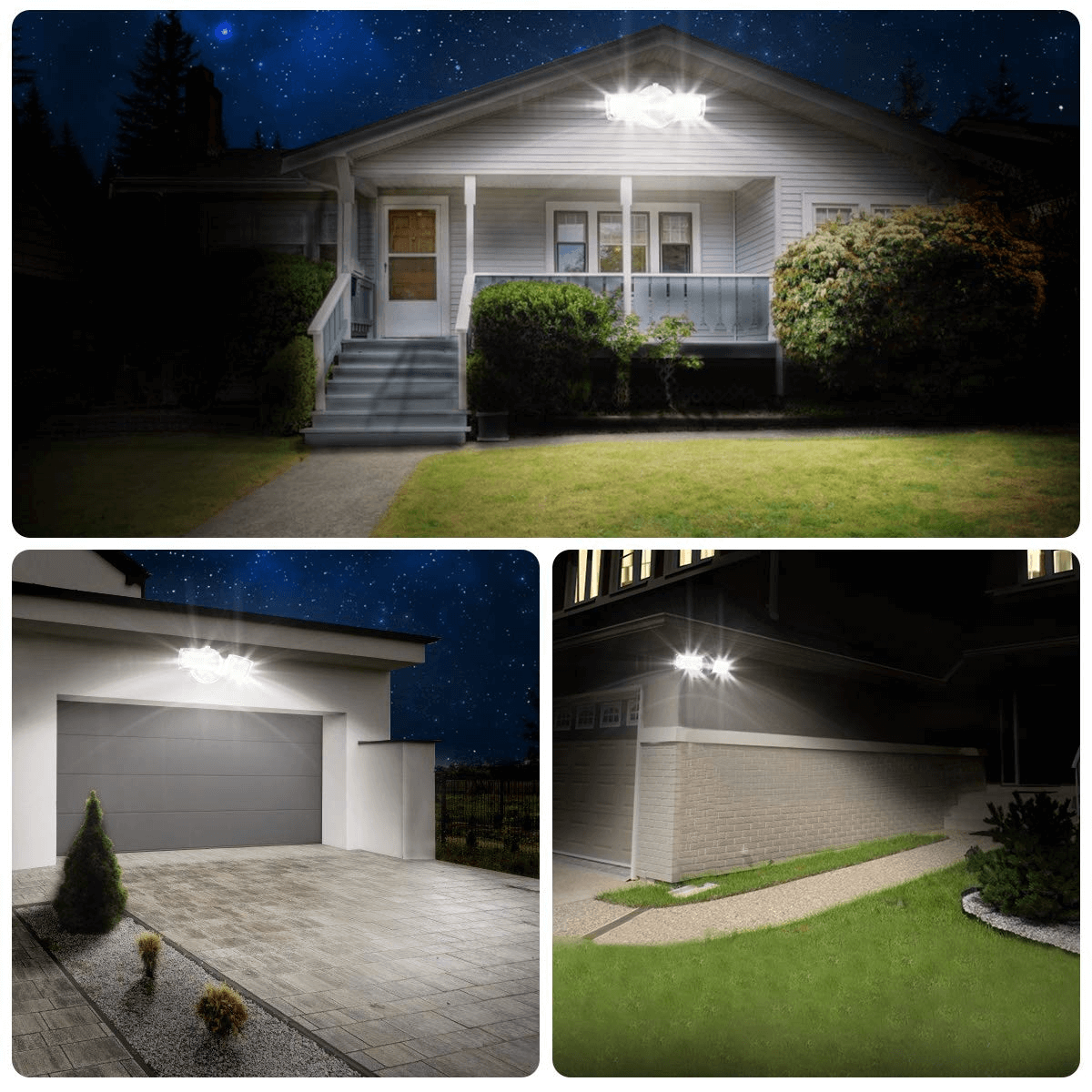 Switch Controlled Flood Light Outdoor 28W 3000LM -2 packs
SKU: B08CXL5JXM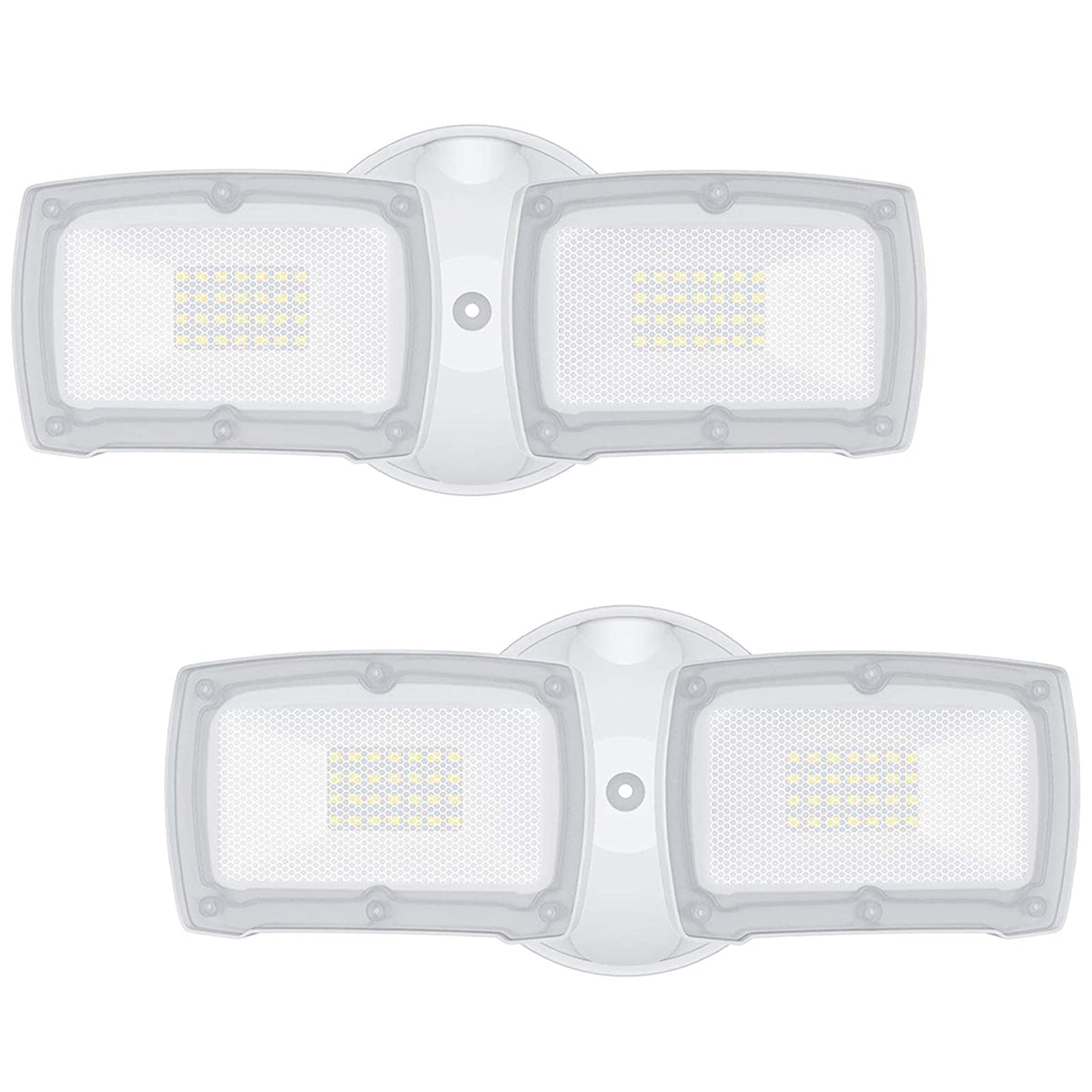 LEPOWER LED Flood Light is a part of LEPOWER's continuing pursuit for creating highly efficient and convenient products for our customers. Durable full aluminum material design and powered by LED lamp bead, ensure flood light to provide better illumination(soft light, anti-glare) & longer lifespan; Upgraded IP65 Waterproof, perfect for outdoor usage.
28W Brightness
Powered by high-quality LED lamp bead as the source of flood light and professional optical designed filter lens, it produces up to 3000lm, better brightness & illumination.
Easy Installation
The installation is very easy by following a few simple wiring steps. Please make sure all wires are attached to the junction box correctly when you're installing it..
Multi-Purpose
As a flood lights, garage light, or aisle Lamp, it can light up home, garden, garage, lawn, landscape, deck, shed, front or back yard etc.
2 Adjustable Heads Design
Adjustable wing design, up to a 270°wide lighting angle, provides shadow-free lighting area.
Excellent Heat Dissipation
Durable full aluminum design, exterior led lights fixture can spread the heat effectively and increase the lifespan up to 50,000 Hours+.
Control by Switch
This is a standard on/off flood light fixture. ETL certificated, it brings extra safety to your home.
IP65 Waterproof
The exterior flood light fixture can against the weather like a rainstorm, sleet or snow weather, perfectly for outdoor usage
Specifications:
Wattage: 28W
Lumens: 3000LM(whole light fixture)
Voltage: AC 120V (110V-130V)
Color Temperature: 5500K-6000K
Length of Cord: 7inches
Certification: FCC & ETL Listed
Lifespan: 50,000 Hours+
Material: Full Aluminum (except connected part)
Tips:
1, Opening cable: Black - Live/Hot Cable, White - Neutral Cable, Yellow & Green - Ground Cable.
2, This Outdoor LED Security Light can just turn it on/off by wall switch. No motion sensor, no dusk to dawn.
3, It is suitable & highly recommended for mounting on wall, and we do not recommend mounting on the ceiling or under the eave, cause the eave mount will restrict the adjustment angle, which will affect the lighting needs.