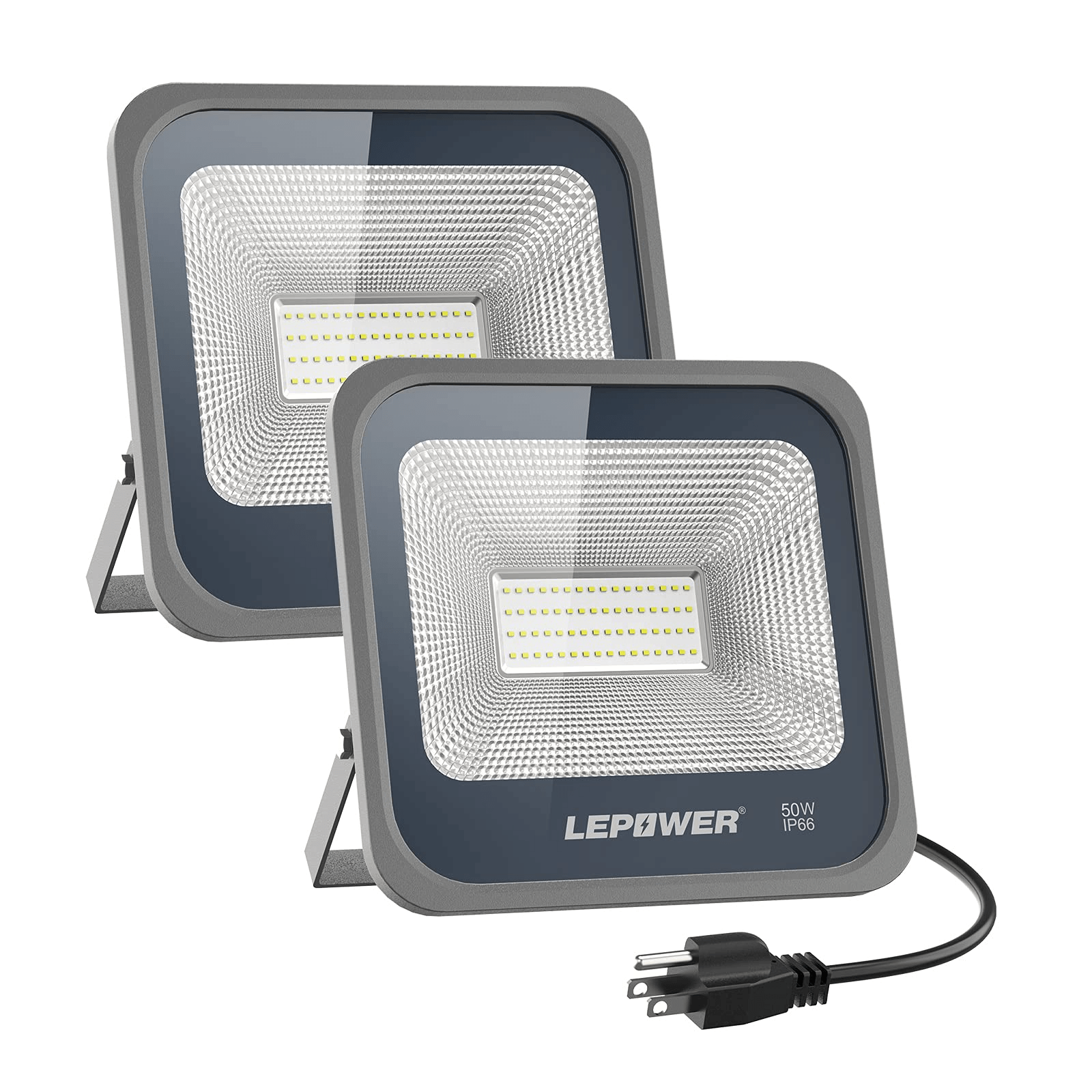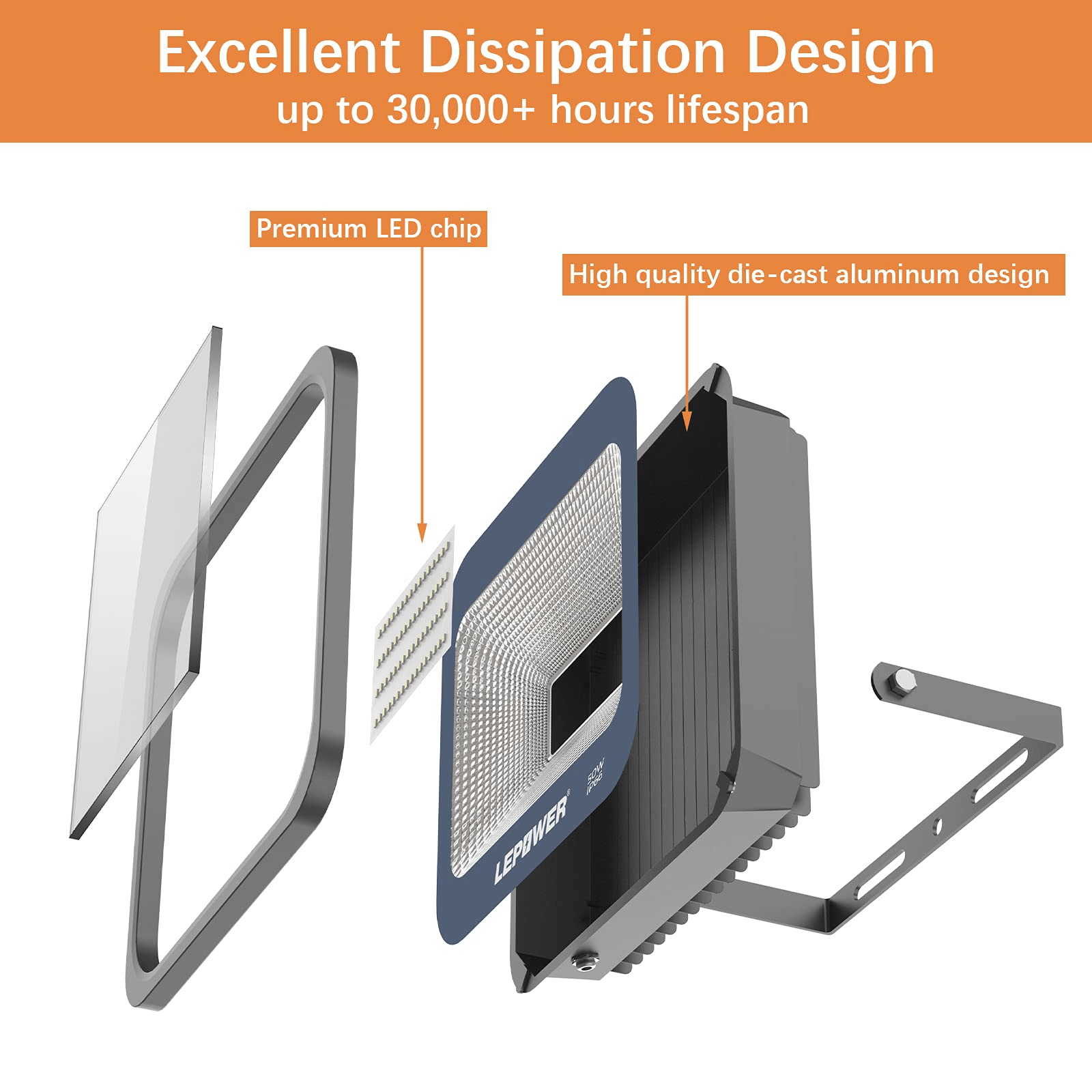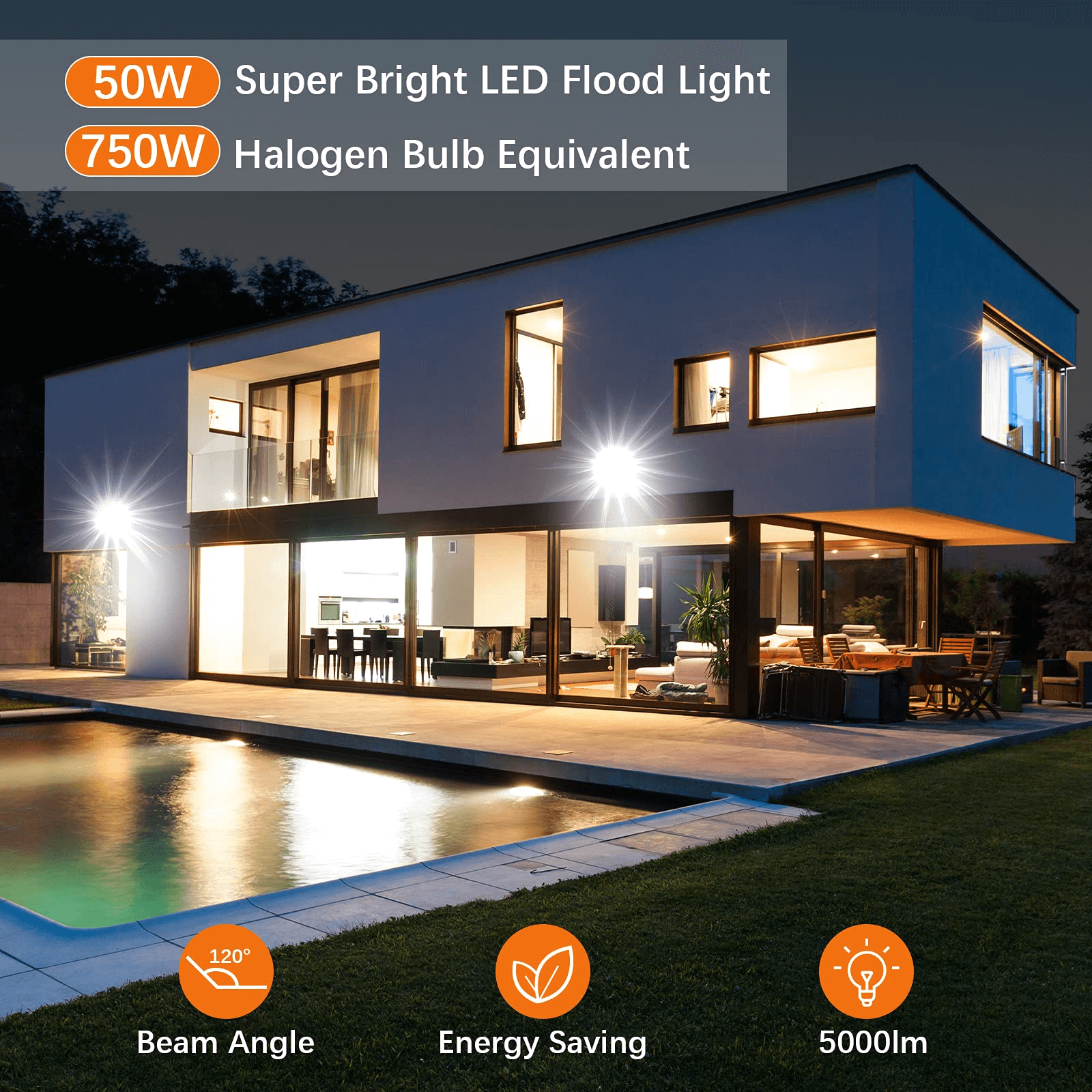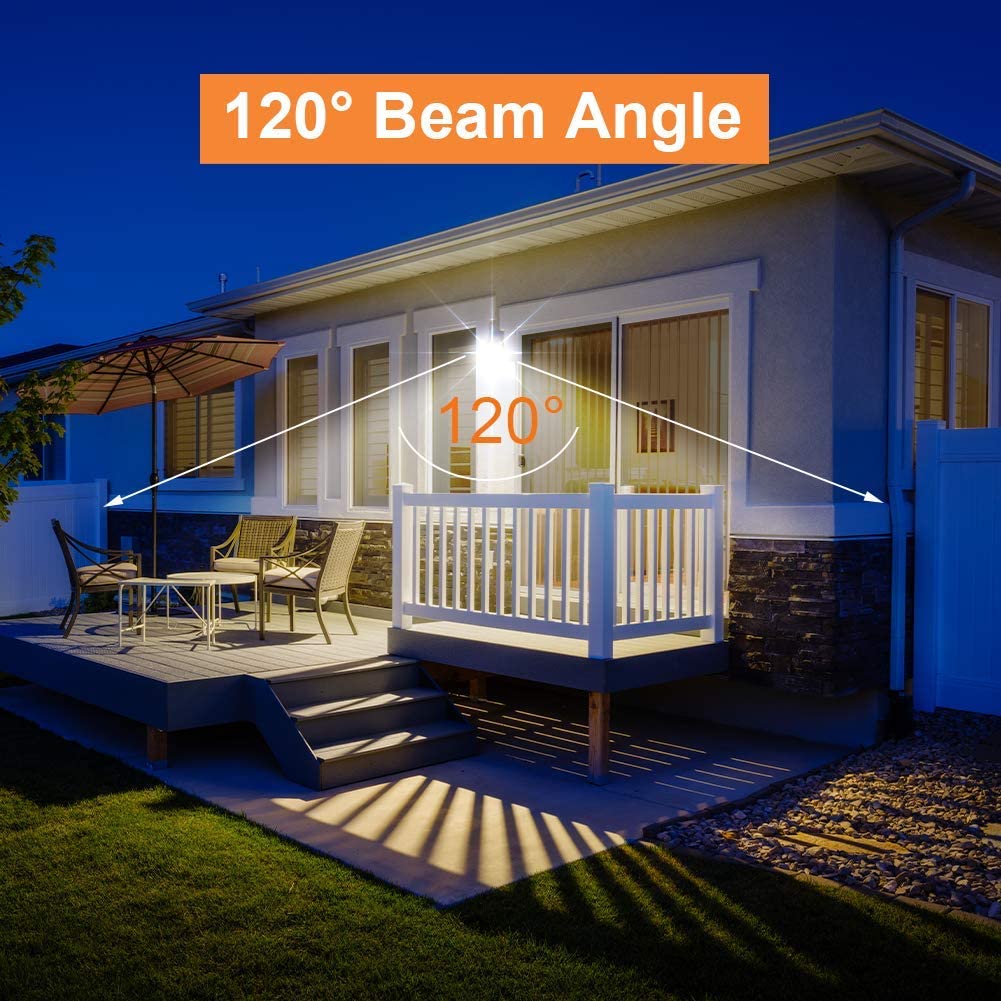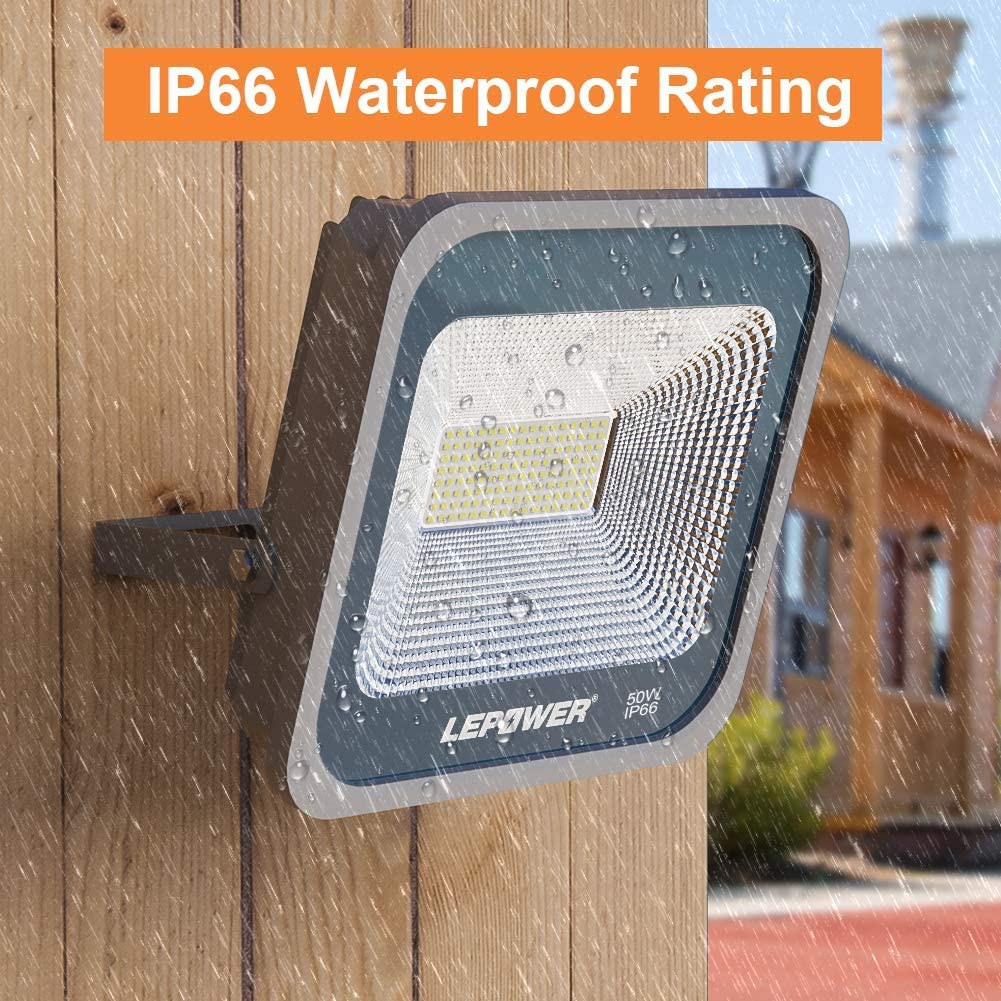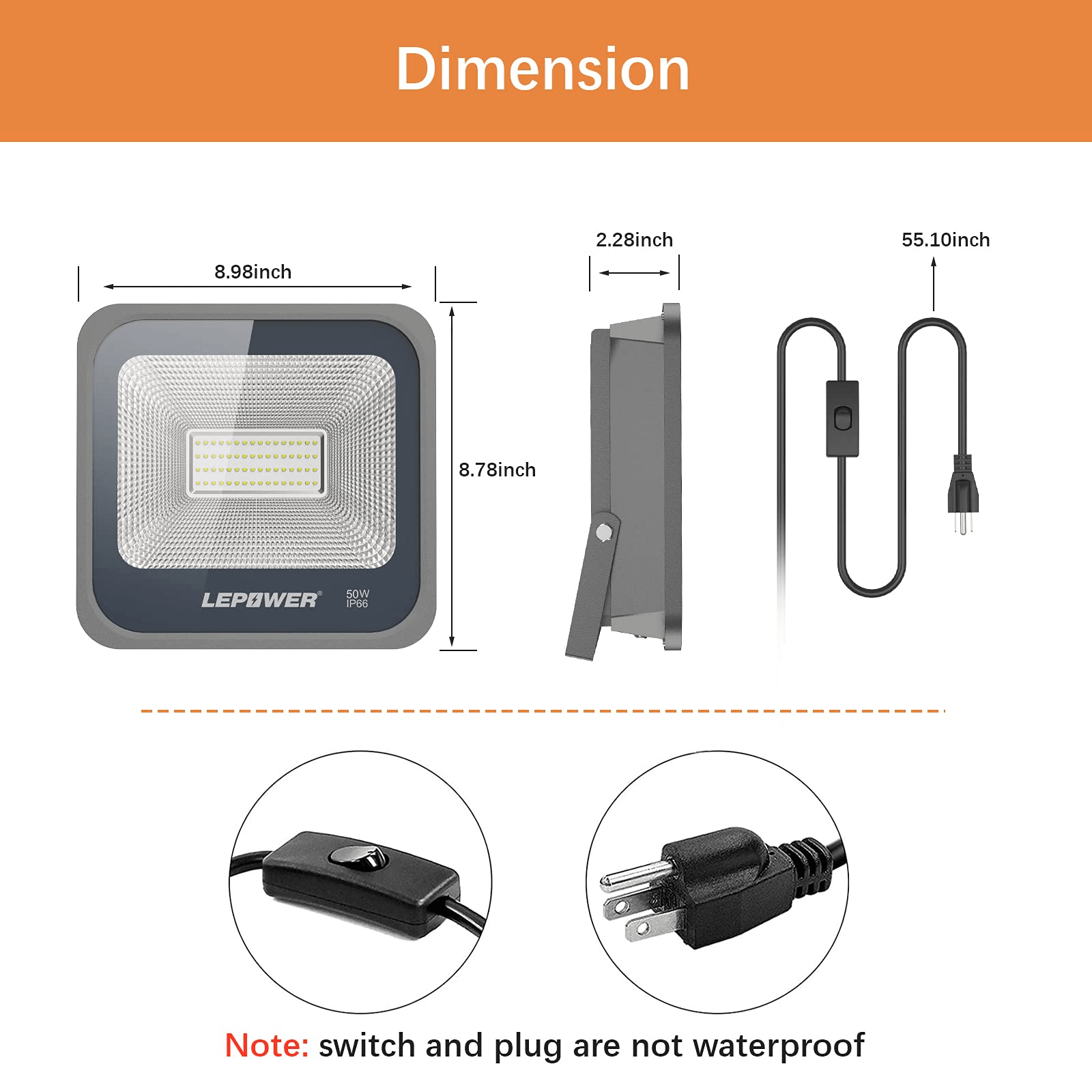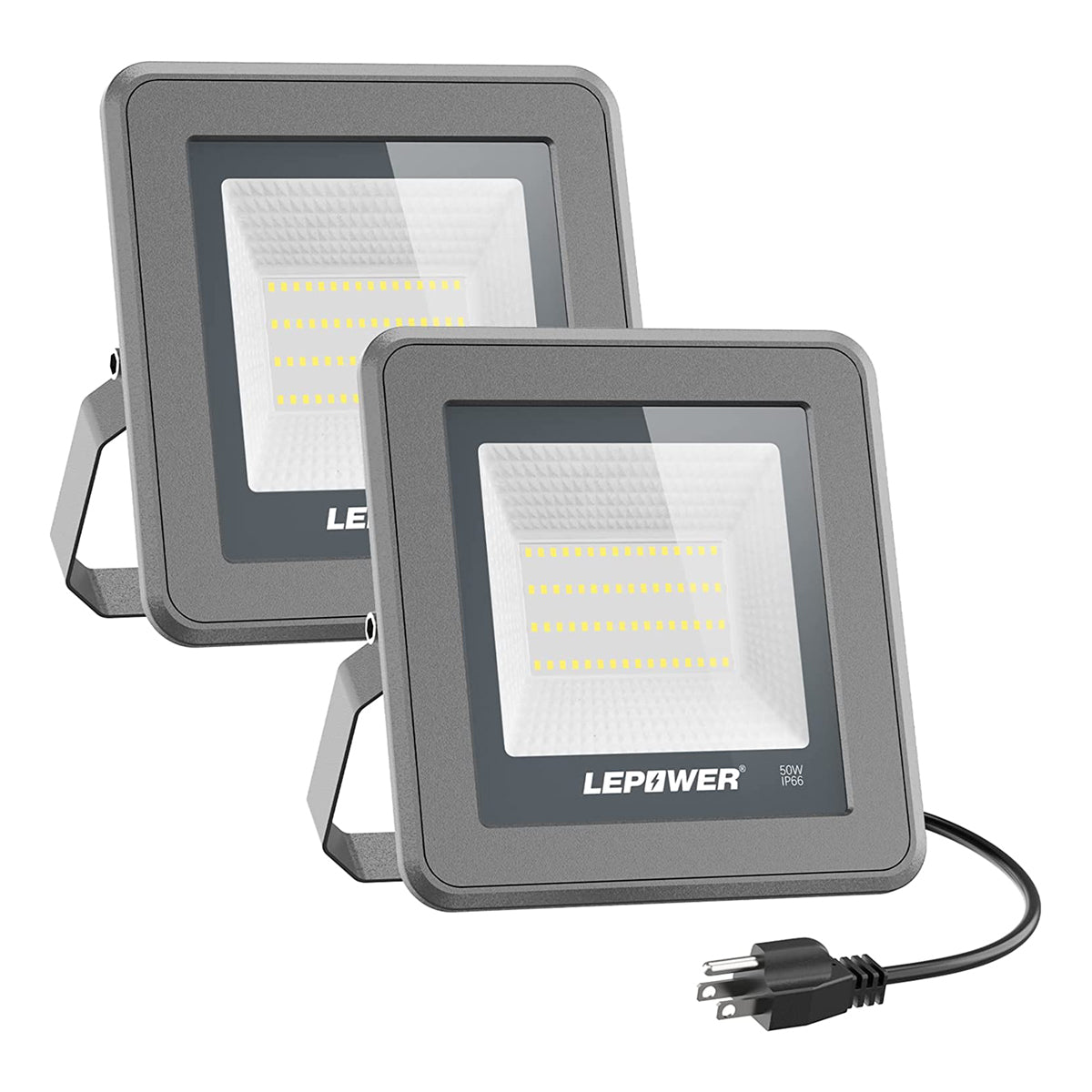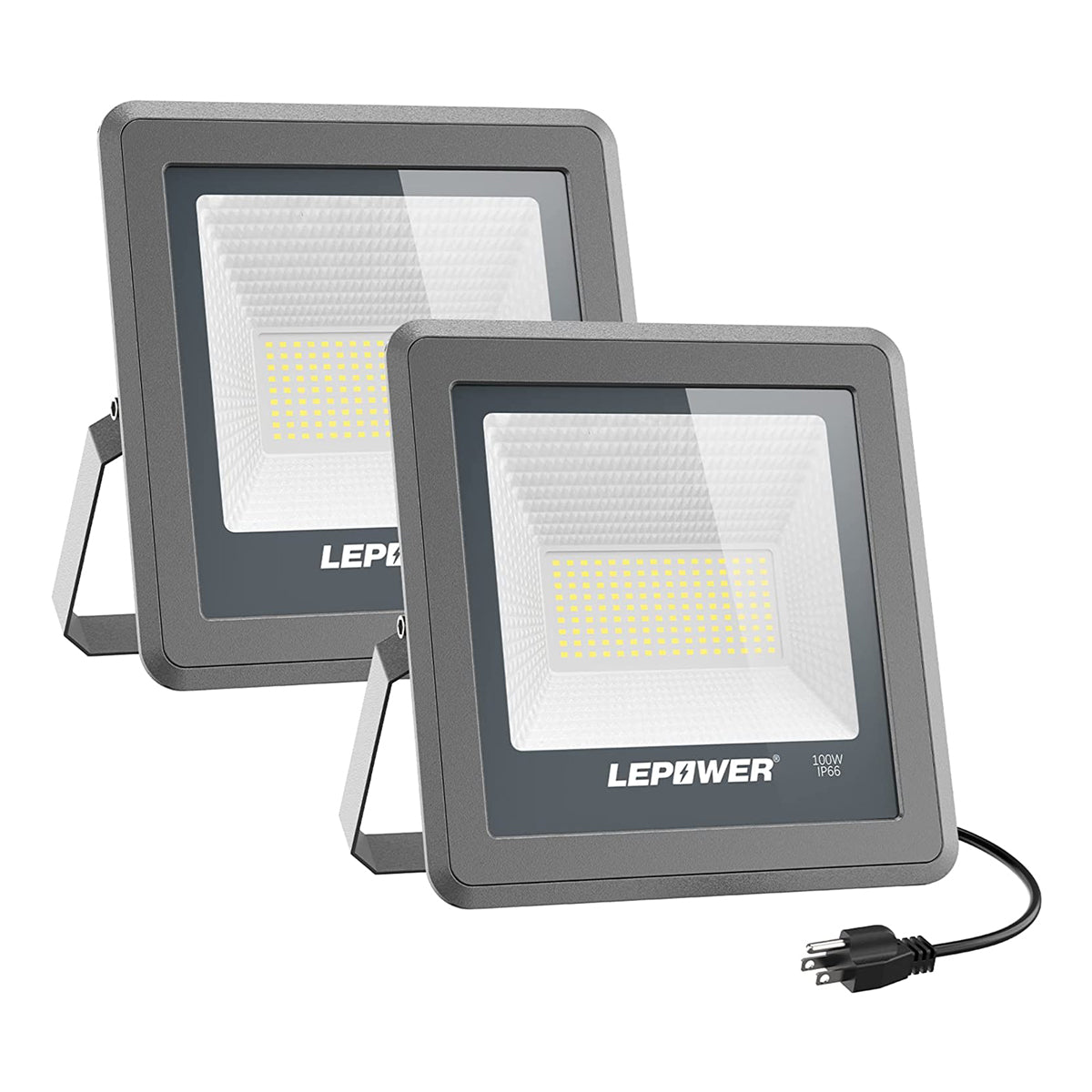 50W/100W Outdoor Flood LED Light with Plug 5000lm/10000lm - 2 Pack
SKU: B07DN9M8J5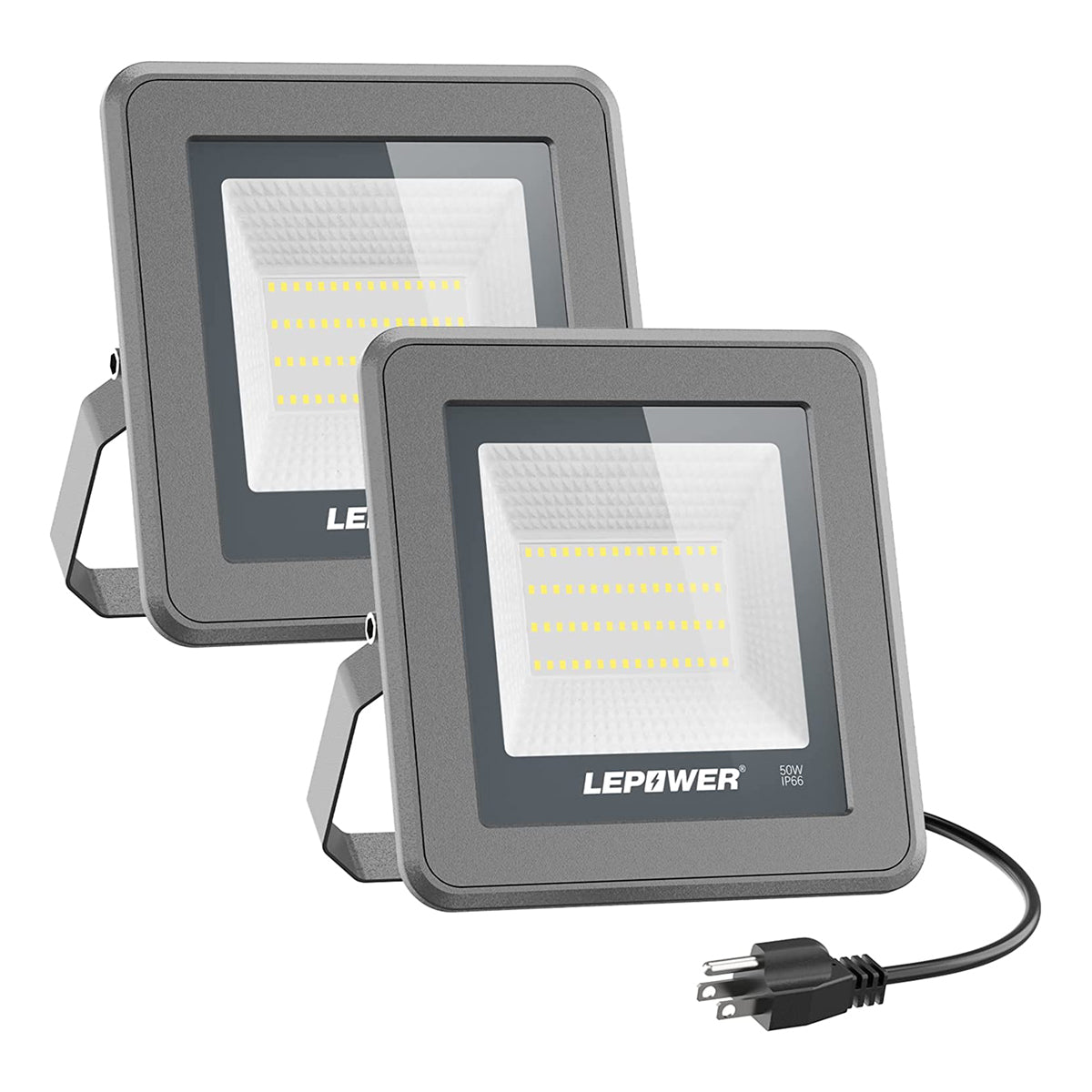 LEPOWER 50W/100W LED flood light is part of LEPOWER's continuing pursuit for creating efficient and convenient lighting products for our customers. Original LEDs provide ultra brightness. Perfect replacement for a traditional 250W/500W halogen bulb and save over 80% on your electricity bills in lighting.
Fast Cooling
With die-cast aluminum housing, the LED flood light is heat-resistant. A large heat sink on the back of the light can prevent overheating and ensure high performance, even further extend its lifespan.
Anti-dropping
The flood light comes with protective edge design, making it more durable and shatterproof. Ideal for outdoor use.
Flexible Angle Adjustment
The metal fixing and flexible bracket on the back of the light is 180° adjustable. The light can stand steadily on the ground or installed on a wall, post, fence, etc.
P66 enclosure can prevent water seepage from the housing, and enable the light to perform great as usual. Widely used for gardens, factories, docks, yards, squares, stadiums and outdoor lighting projects.
Note: Do not submerge the light under the water.
Specifications
Voltage: 120V (110-130V)
Wattage: 50W / 100W
Lumens: 4500-5000lm / 9000-10000lm /
Color Temperature: 6000K - 6500K (White Light)
Material: Aluminum (Mainly) + Tempered Glass
Cable Length: 55.10 inch
Color Rendering Index: CRI >70
Waterproof Rating: IP66
Size: 9.05*8.86*2.20 inch / 10.87*10.43*2.56 inches
Package includes
2 x 50W/100W Waterproof Flood Light with Plug
1 x User Manual
Tips
Plug and switch is not waterproof, please keep it dry when in use.
No motion sensor function.
Do not watch the bulb directly when it's working in case of hurting your eyes.
Do not flood or submerge the light under water.
We DO NOT recommend disassembling or modifying the flood light cause it will affect the service life and lighting performance, such as connect any timer or motion sensor at the end of the cable.
Great Flood Light
I got what was expected. A great & bright light that covers my entire backyard. I would definitely recommend it and I will also purchase it again if I ever need another light.
Super bright
Amazing lights. Used 4 of them to light up myOutdoor airsoft field 23,000sqft. Worked great.
Super bright but very hot to the touch
These are super bright if youd need To good a work zone. Cord is short so need a 3-prong extension cord for most projects. And be careful if you want to shift it to a new spot after its been on as it can get very hot to the touch
Amazing lighting
I own 8 of these lightsThey definitely get the job done